Fanboy Wrestletronic: Year End Clip-Show Spectaculatronic 2021
Updated: Feb 20
Happy new year's eve! Or day! Or Thursday! Whenever you accidentally read this!
I was going to try to write up a full preview for both WWE Day One and NJPW Wrestle Kingdom 16 but its the holidays and I very easily got lazy. Or tired. I got kids, man. #HeathSlater So instead we're going to have an end of the year clip show! Let's look back at ten of my favorite fantasy bookings from this last year!
They are not in favorite order but in chronological order because honestly some of them build upon previous bookings. In the cases of the few "Quixo-Universe" matches, those are placed when they would have occurred if life was more awesome.
I still did picks for the upcoming month of shows so we'll sneak those in between clips and see how badly we can damage the current rankings.
Everyone, have a safe and healthy new year and go into #quixotine if you have to - we all do every now and then.
Let's check in with the results from the latest round of the all-new all-different Quixotronic Wrestling Shame Challenge!
Previously on Fanboy Wrestletronic…
Standings going into NWA Hard Times 2 & NXT 2.0 WarGames 2021 :
1st Place: Kyle 71.0% (66-27)
2nd Place: Tim 68.9% (51-23)
3rd Place: Andy 50.9% (29-28)
4th Place: Ryan 49.2% (32-33)
NWA Hard Times 2 results :
Matthew Mims def. Jax Dane by pinfall.
Kyle: n/a (0-0)
NWA Worlds Women's Tag Team Titles Match : The Hex (Allysin Kay & Marti Belle) © def. Jennacide & Paola Blaze, Missa Kate & Natalia Markova, and Team Ambition (Kylie Rae & Tootie Lynn) by pinfall.
Kyle: The Hex (1-0)
NWA Worlds Junior Heavyweight Title Qualifying Gauntlet Match : Homicide won.
Kyle: PJ Hawx (1-1)
NWA Worlds Junior Heavyweight Title Qualifying Singles Match : Austin Aries def. Rhett Titus.
Kyle: Austin Aries (2-1)
ROH Tag Team Titles Match : The OGK (Matt Taven & Mike Bennett) © def. Aron Stevens & JR Kratos.
Kyle: The OGK (3-1)
Colby Corino def. Doug Williams.
Kyle: Doug Williams (3-2)
Impact Knockouts Title Match : Mickie James © def. Kiera Hogan.
Kyle: Mickie James (4-2)
NWA Television Title Match : Tyrus © def. Cyon.
Kyle: Cyon (4-3)
NWA National Title Match : Chris Adonis © def. Judais.
Kyle: Chris Adonis (5-3)
NWA Worlds Tag Team Titles Match : La Rebelión (Bestia 666 and Mecha Wolf 450) © def. The End (Odinson & Parrow)
Kyle: La Rebelión (6-3)
Nick Aldis def. Thom Latimer
Kyle: Thom Latimer (6-4)
NWA Worlds Women's Title Match : Kamille © def. Melina.
Kyle: Melina (6-5)
NWA Worlds Heavyweight Title Match : Trevor Murdoch © def. Mike Knox.
Kyle: Trevor Murdoch (7-5)
NXT 2.0 WarGames 2021 results :
WarGames Match : Cora Jade, Io Shirai, Kay Lee Ray, & Raquel González def. Dakota Kai & Toxic Attraction (Gigi Dolan, Jacy Jayne, & Mandy Rose) by pinfall.
Kyle: Dakota Kai & Toxic Attraction (0-1)
Tim: Dakota Kai & Toxic Attraction (0-1)
NXT Men's Tag Team Titles Match : Imperium (Fabian Aichner & Marcel Barthel) © def. Kyle O'Reilly & Von Wagner by pinfall.
Kyle: Imperium (1-1)
Tim: Imperium (1-1)
Hair vs Hair Match : Cameron Grimes def. Duke Hudson by pinfall.
Kyle: Duke Hudson (1-2)
Tim: Cameron Grimes (2-1)
NXT Cruiserweight Title Match : Roderick Strong © def. Joe Gacy by pinfall.
Kyle: Joe Gacy (1-3)
Tim: Roderick Strong (3-1)
WarGames Match : Team 2.0 (Bron Breaker, Carmelo Hayes, Grayson Waller, & Tony D'Angelo def. Team Black & Gold (Johnny Gargano, LA Knight, Pete Dune, & Tommaso Ciampa) by pinfall.
Kyle: Team 2.0 (2-3)
Tim: Team Black & Gold (3-2)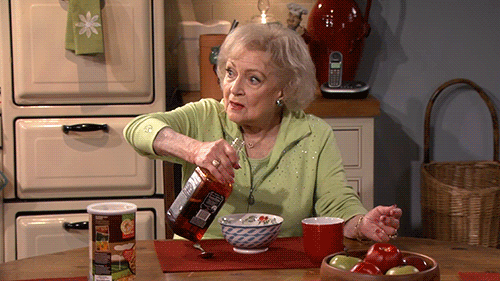 And now the conclusion…
New standings after NWA Hard Times 2 & NXT 2.0 WarGames 2021 :
1st Place: Tim 68.4% (54-25)
2nd Place: Kyle 68.2% (75-35)
3rd Place: Andy 50.9% (29-28)
4th Place: Ryan 49.2% (32-33)
Who will survive!?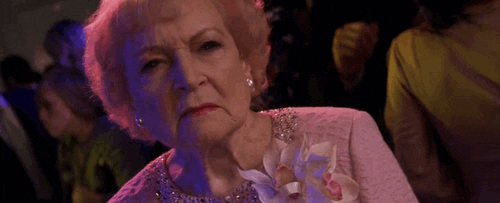 If you want to watch WWE Day One 2022 live on Saturday (January 1, 2021), you'll want to subscribe to Peacock. If you want to watch NXT 2.0 New Year's Evil live on Tuesday (January 4, 2021), you'll want to still subscribe to Peacock. If you want to watch NJPW Wrestle Kingdom 16 live on Tuesday & Wednesday (January 4 & 5, 2022), you'll want to subscribe to NJPW World. If you want to watch Impact Hard to Kill 2022 on Saturday (January 8, 2022), you'll want to purchase it on Fite. Until then, here's your Quixotronic preview of the show.
Fanboy Mini-tronic : WWE Day One 2022 (January 1, 2022 on Peacock)
Cesaro & Ricochet vs Ridge Holland & Sheamus
Fanboy Fantasy: Cesaro and Sheamus rediscover their friendship and re-form The Bar. We all win.
Quixotronic Bullpen Predictions:
Kyle: Cesaro & Ricochet
Andy: Ridge Holland & Sheamus
Tim: Cesaro & Ricochet
Drew McIntyre vs Madcap Moss (w/ Happy Corbin)
Fanboy Fantasy: McIntyre wins in 30 seconds, but then must defeat Baron Corbin at the Royal Rumble PPV to see who enters the rumble... as #1.
Quixotronic Bullpen Predictions:
Kyle: Drew McIntyre
Andy: Madcap Moss
Tim: Drew McIntyre
Edge vs The Miz
Fanboy Fantasy: Edge wins here but then Miz/Maryse beat Edge/Beth Pheonix on Raw to lock both Edge and Phoenix out of the Royal Rumble.
Quixotronic Bullpen Predictions:
Kyle: Miz
Andy: Miz
Tim: Edge
Raw Tag Team Titles Match : Street Profits (Angelo Dawkins & Montez Ford) vs Matt Riddle & Randy Orton ©
Fanboy Fantasy: Street Profits win, RK-Bro implode.
Quixotronic Bullpen Predictions:
Kyle: Matt Riddle & Randy Orton
Andy: Street Profits
Tim: Street Profits
Smackdown Tag Team Titles Match : The New Day (Kofi Kingston & Xavier Woods) vs The Usos (Jey & Jimmy Uso) ©
Fanboy Fantasy: The New Day take the titles and celebrate with Big E before his match.
Quixotronic Bullpen Predictions:
Kyle: New Day
Andy: Usos
Tim: New Day
Raw Women's Title Match : Liv Morgan vs Becky Lynch ©
Fanboy Fantasy: The New Day take the titles and celebrate with Big E before his match.
Quixotronic Bullpen Predictions:
Kyle: Becky Lynch
Andy: Liv Morgan
Tim: Becky Lynch
WWE World Title Match : Bobby Lashley vs Kevin Owens vs Seth Rollins vs Big E ©
Fanboy Fantasy: Seth Rollins wins by pinning a stunned Lashley.
Quixotronic Bullpen Predictions:
Kyle: Big E
Andy: Seth Rollins
Tim: Big E
WWE Universal Title Match : Brock Lesnar vs Roman Reigns ©
Fanboy Fantasy: Roman Reigns retains, Brock Lesnar wins the Royal Rumble and challenges both WWE Universal Champion Roman Reigns & WWE World Champion Seth Rollins to unify the belts.
Quixotronic Bullpen Predictions:
Kyle: Brock Lesnar
Andy: Roman Reigns
Tim: Brock Lesnar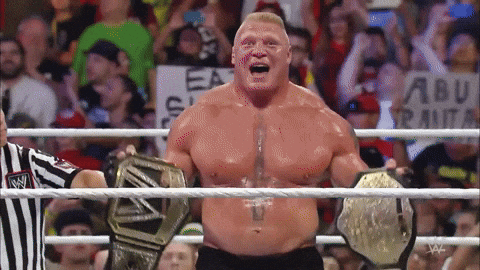 Fanboy Fantasy Booking Year in Review Pt 1
NXT North American Title Match : KUSHIDA vs Johnny Gargano © (from NXT Takeover Vengeance Day 2021)
Fanboy Fantasy: Austin Theory tries to distract KUSHIDA right away and the referee ejects him immedietely, much to the anger of Gargano. For the rest of the match Gargano plays the chicken-shit heel and continually tries to run away from KUSHIDA while occasionally hitting a high-impact move and quick pin attempt, or waiting for other The Way members Candice LeRae and Indi Hartwell to run interference and failing. With his entire crew having been ejected, Gargano is left alone with KUSHIDA and KUSHIDA gets the win. On further episodes of NXT, Santos Escobar decides that he's defeated everyone in the Cruiserweight division so he wants KUSHIDA's North American title - we get a unification match because there is no need for a specific cruiserweight division when 85% of the NXT roster are cruiserweights. KUSHIDA gets double gold and becomes a God when he unifies the titles into the one true NXT North American title. But then, an older, greyer KUSHIDA emerges from the entryway holding a broken NXT Cruiserweight title and warns KUSHIDA that he has arrived too late - the damage of unifying the titles and the doom that it brings has already begun!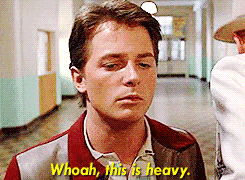 NXT UK Title Match : Tomasso Ciampa vs WALTER © (from NXT Takeover Stand & Deliver 2021)
Fanboy Fantasy: Ciampa leaps at WALTER to start but is swatted away. Ciampa attacks again but is caught and slammed to the mat. WALTER goes for a quick pin but Ciampa headbutts him right in his baby face. This angers WALTER. The two go for a while with WALTER hitting power move after power move and Ciampa somehow kicking out. Ciampa tries to gain the advantage and tries for a Fairy Tale Ending but quickly discovers there's no way that move will work with the size difference. At this point Imperium slowly starts heading to the ring, but before they make it Timothy Thatcher returns and dismantles Aichner, Barthel, and Wolfe. Thatcher stands guard while Imperium tries to collect themselves and WALTER is distracted by his goons being dispatched like goons. Ciampa is able to get WALTER into a Willow's Bell for 2.9999 count. WALTER is angry again. WALTER sprints out of the ring (which in itself sounds frightening), grabs Marcel Barthel, drags him into the ring, and throws him at Ciampa. Ciampa is able to dodge and hit Barthel with a Project Ciampa and he rolls out of the ring. WALTER heads back to the outside, headbutts Thatcher, grabs Alexander Wolfe, and throws him at Ciampa, but this time he hits the referee. With the adult wrestler he threw. WALTER goes to grab Fabian Aichner but Thatcher has recovered and has Aichner locked into a sleeperhold and pushes Aichner into WALTER and then European uppercuts them both. Thatcher tosses WALTER into the ring where Ciampa hooks in for the Fairy Tale Ending again but Thatcher helps lift WALTER to hit the move. Thatcher drags the referee over and and Ciampa gets the 1, 2, 3 for the win and the title! Thatcher grabs the title from the referee and slams it into Ciampa's arms as the two brielfy smile, but then stare eachother down. This leads to Ciampa and Thatcher heading out to NXT UK where we have some Bro-serweight style fun. Except neither man is fun? NXT UK Takeover Dublin gets the main event of Ciampa vs Thatcher for the title.
WWE World Title Match : Drew McIntyre vs Bobby Lashley © (from WWE WrestleMania 37)
Fanboy Fantasy: This sounds like it'll be the opening match on night one, so let's go with that - McIntyre gets the full Braveheart entrance while Lashley enters with MVP who joins the commentary booth. The announcers start grilling MVP on using Baron Corbin to Hurt McIntyre before the match and releasing Alexander & Benjamin, but MVP waves it all off as just Business. They two beat eachother like Kong and Godzilla (see it in theatres or the comfort of your own home, everyone!) and go for a good 20 minutes. It's important to be that it goes more than 5 minutes like last year. Lashley tries to lock the Hurt Lock but McIntyre escapes a couple times until it's finally locked in and McIntyre, sorry to say, passes out. No tap, but passes out and Lashley retains. Clean. It's fun when you have to point that out because it's not the norm? Anyway, on the next Raw, Lashley ignores Mustafa Ali's title request because he and MVP are dealing with Baron Corbin because like Lashley did with Miz, he feels that he is owed a title shot for working on McIntyre the last two weeks and it obviously helped out. MVP points out that their (Hurt) Business has concluded so he can go back to Smackdown now, but WWE Official Adam Pearce appears to let everyone know that since Lashley and Corbin looked so tight and due to Corbin's proper paperwork filing, Corbin has been officially traded to Raw and Smackdown will receive a superstar of a similar level (which Corbin laughs at the idea of). Corbin is new to the roster so he can't have a title shot right away, but he can earn it by defeating Drew McIntyre in the main event - to which we get a double pin and thus a triple threat match at the next pay-per-view between Corbin, McIntyre and Lashley. In the meantime Alexander and Benjamin try to attack Lashley whenever they can but he's able to avoid them with new Hurt Business members Dabba-Kato (who is still technically on the Raw roster I think?) and Ricochet despite Alexander pointing out that MVP will just throw them away like he did with Benjamin and himself. We also get a tag team match between Alexander/Benjamin and Ricochet/Kato at the next big show and the (new) Hurt Business comes out on top with more new members: Damian Priest, Nia Jax, & Shayna Baszler. After this we go full gang warz with McIntyre and Corbin becoming very uneasy allies (and Corbin finally drops the King gimmick) and teaming with Alexander and Benjamin (and Cross and Yim to counteract Baszler/Jax). At Money in the Bank, MVP Is able to slide in both Priest and Ricochet into Raw's side of things along with Matt Riddle and Drew McIntyre with Priest coming out on top and keeping the briefcase in the Business. While we wait for the tension to brew there, Kurt Angle returns to Raw with his new client: Brock Lesnar. We finally get Lashley/Lesnar at SummerSlam. Catch the wave!
Fanboy Mini-tronic : NXT 2.0 New Year's Evil (January 4, 2022 on Peacock)
AJ Styles vs Grayson Waller
Fanboy Fantasy: Grayson Waller shocks AJ after Omos interferes and we start the rebuilding of AJ Styles.
Quixotronic Bullpen Predictions:
Kyle: AJ Styles
Imperium (Fabian Aichner, Marcel Barthel, & WALTER) vs Matt Riddle & MSK (Nash Carter & Wes Lee)
Fanboy Fantasy: Imperium win.
Quixotronic Bullpen Predictions:
Kyle: Imperium
NXT North American Title & NXT Cruiserweight Title Unification Match : Carmelo Hayes © vs Roderick Strong ©
Fanboy Fantasy: Roderick Strong wins and becomes enemy #1 of the NXT New Blood.
Quixotronic Bullpen Predictions:
Kyle: Carmelo Hayes
NXT Women's Title Match : Cora Jade vs Raquel González vs Mandy Rose ©
Fanboy Fantasy: Mandy Rose retains.
Quixotronic Bullpen Predictions:
Kyle: Mandy Rose
NXT Men's Title Match : Bron Breakker vs Tomasso Ciampa ©
Fanboy Fantasy: Bron Breakker wins, but the rest of the New Blood refuses to follow him as they all want a title shot. He eventually turns face (again?) and renames himself "The Breaker" Bronson Steiner.
Quixotronic Bullpen Predictions:
Kyle: Bron Breakker
Fanboy Fantasy Booking Year in Review Pt 2
Adam Page vs Brian Cage (from AEW Double or Nothing 2021)
Fanboy Fantasy: Cage starts out strong (because he's very big and strong) but Page doesn't quit. Taz causes shenanigans, but the Dark Order chase Ricky Starks and Hook out of the arena and Taz back to commentary. Hangman is able to pin Brian Cage for the win and celebrates by grabbing Cage's FTW title and yelling that he is now the For the Win champion! As he runs to the back, Taz can be heard yelling that that's not what it fucking means! It's Fuck the World! Fuck the Wooooooorld! On the next Dyanamite, Page officially redubs the FTW title as the For the Win title because "fuck the world" is childish and very 90's. Team Taz complain that the title was never on the line, but Page cites the legal briefing of Finders v. Keepers. But best of all: the Dark Order helped Page win the title, so he considers it all of theirs, and any of them can defend the title if they want because they're friends! Taz loses it and chokes out Page, but the Dark Order make the save and hold onto their collective title. For the rest of the summer Team Taz isn't able to get a title opportunity while various Dark Order members and Page all get wins while defending their title, sometimes even against themselves. By the fall, Colt Cabana is clearly having the most fun with the title and defends it on most AEW Dark episodes. He even wins the BTE title on an episode of Being the Elite, giving the Dark Order two joke titles that they collectively defend but now also in tag team matches! Obviously they're now the BTEFTW title. Into the fall though, Colt Cabana gets a special request for a title(s) match on Dynamite. But that, dear reader, will be continued later on the fantasy card.
Jon Moxley vs Seth Rollins (from Quixo-Great American Bash 2021)
Fanboy Fantasy: Seth Rollins has been working for Roman Reigns as his foreign hitman since before Quixo-WrestleMania 37 but is still a delusional cult leader with no cult. Roman (clearly to the viewers) keeps Rollins at arms length while the rest of The Family is comprised of Samoans. While it's not exactly a new match by any stretch of the imagination, Rollins earns a pick and challenges AEW's Dean Ambrose (during his on-air challenge, Paul Heyman whispers that his name is Jon Moxley now but Rollins grins and ignores him). For Rollins, he and Roman are best friends again, but Ambrose left. Rollins, as the Family's hitman, will remind Ambrose why he should come home and be who he truly is. Over on Dynamite, Moxley accepts - but not for the reasons Rollins thinks. Rollins wants to remind him who he is? Baby, Mox has been who he truly is for two blood-filled years now and he can never be "Dean Ambrose" again. And while he's finally free, he still sees Rollins and Reigns as his brothers. Seth has it backwards though - it's Rollins that has become a shell of himself. A character. A cult leader? Because an demonic children's host beat you up? But you're also a hitman? No more - he'll bring the Architect back, kicking and screaming and bleeding and dying if needed. Brothers fight together and die together. Moxley counter-challenges for a hardcore match, which Rollins doesn't actually accept though a contract comes in pre-match with his "signature" on it. Moxley goes to absolute town on Rollins - every time Rollins gains a minute of offense, Moxley gets five minutes more. As the two very quickly fight to the back and throughout the ThunderDome backstage areas, it can be overheard that Rollins is still calling Mox "Dean" to the point where Moxley starts jokingly calling Rollins "Tyler" (Rollins worked as "Tyler Black" in Ring of Honor). The finale sees the two fight their way into The Family's dressing room - the Bloodline get ready to attack but Don Roman tells them to stand down and leave. Moxley starts beating on Rollins while staring down Roman who remains calmly seated. While punching him over and over and over, Rollins finally asks Roman to help him - but Don Roman again remains calmly seated. Moxley, now frustrated over Roman doing nothing, hits the Paradigm Shift and pins Rollins for the win. While Rollins can be heard softly crying off screen, Moxley turns back to Roman. "This isn't you, Roman. I don't know what all of this is, but it's not you. I like your focus, but you need to stop. That man right there? He's not your lackey, your 'hitman.' That is your brother. My brother. And he needed help, just like when you did. Just like when I did. Fix it." Don Roman finally stands up and smiles. "It was nice to see you again, Dean. Congrats on your win." Roman extends a very half-hearted fist before quickly thinking better of it, and walks out. Moxley wipes Rollins blood off his fist.
Kevin Owens vs Sami Zayn (from WWE Hell in a Cell 2021)
Fanboy Fantasy: Owens goes for the Steen Stunner right away but Zayn is able to dodge it. They go for a solid and even ten minutes until Zayn wins after dodging another Stunner and rolls Owens up and gets his legs up on the ropes for extra leverage. Overall its just a slightly better (maybe?) Smackdown match that happens to be on a PPV. The next week on Smackdown, Zayn calls Owens to the ring and tries to explain his plan - they need to join forces. The WWE universe is out to get him, he's proven that, but they're also after Owens! No matter what either of them do, they always end up back together, whether they want to be or not. Was it a surprise that they were both going after the WWE Intercontinental title and failed to regain it? The WWE Universe only wants them to fight each other. If they don't, they'll end up like Aleister Black (ooooo, he said a released guy's name!). If they fight, they'll just trade wins over and over again. Owens wins, well honestly then Owens wins again, but then Zayn wins. Maybe it's not even, but that's what the WWE Universe wants from them, over and over again. But remember when they worked together all the way to WrestleMania? They did it on their terms, not the WWE Universe's. Owens thinks about it, but leaves the ring before he can give an answer. Owens is gone the next week when Zayn tries to get a WWE Smackdown Tag Team title match from Adam Pearce - Pearce questions if he even has a partner, but says if he can defeat Dominik Mysterio in a singles match, he can have a future titles opportunity. Zayn defeats the lone Tag Team champion while Owens is still a no show and Rey Mysterio is still dead from Don Roman's murder of him. In the mean time, the Usos (finally united at Roman's table) also demand title shots because they are both there unlike Zayn and his supposed partner. At Money in the Bank, the Usos face the Mysterios with Zayn on commentary where he demands his rightful match because he pinned the champion, but the WWE Universe doesn't want him yet again. The Usos win the titles and Zayn climbs into the ring demanding his title shot. The Usos laugh and lay him out. Finally on the next Smackdown, Zayn formally demands his rightful titles shot, but the Usos with Paul Heyman point out he pinned the former champion, not the current champions, and he must re-earn his titles opportunity. In the main event, Sami Zayn takes on Main Event Jey Uso, and Kevin Owens returns to help Zayn regain his titles shot. Their titles shot. Zayn may be crazy, but sometimes he's right.
Fanboy Mini-tronic : NJPW Wrestle Kingdom 16 (January 4-5, 2022) on NJPW World
(not counting generic multi-person tag matches)
Great O-Khan vs SANADA
Fanboy Fantasy: SANADA wins.
Quixotronic Bullpen Predictions:
Kyle: SANADA
SHO vs YOH
Fanboy Fantasy: YOH wins.
Quixotronic Bullpen Predictions:
Kyle: YOH
Katsuyori Shibata vs TBA
Fanboy Fantasy: Shibata defeated Bryan Danielson in the battle of the recovering head-injuries match.
Quixotronic Bullpen Predictions:
Kyle: Katsuyori Shibata
Jeff Cobb vs Tetsuya Naito
Fanboy Fantasy: Jeff Cobb wins and officially starts chasing the IWGP World Heavyweight title.
Quixotronic Bullpen Predictions:
Kyle: Tetsuya Naito
NEVER 6-Man Tag Team Titles Match : CHAOS (Hirooki Goto, YOH, & YOSHI-HASHI) vs House of Torture (EVIL, SHO, & Yujiro Takahashi) ©
Fanboy Fantasy: CHAOS retains.
Quixotronic Bullpen Predictions:
Kyle: House of Torture
NEVER Openweight Title Match : EVIL vs Tomohiro Ishii ©
Fanboy Fantasy: Tomohiro Ishii retains.
Quixotronic Bullpen Predictions:
Kyle: EVIL
IWGP Junior Heavyweight Tag Team Titles Match : Bullet Club's Cutest Tag Team (El Phantasmo & Taiji Ishimori) vs Mega Coaches (Rocky Romero & Ryusuke Taguchi) vs Flying Tigers (Robbie Eagles & Tiger Mask IV) ©
Fanboy Fantasy: Mega Coaches win the titles.
Quixotronic Bullpen Predictions:
Kyle: Flying Tigers
IWGP Heavyweight Tag Team Titles Match : CHAOS (Hirooki Goto & YOSHI-HASHI) vs Dangerous Tekkers (Taichi & Zack Sabre Jr) ©
Fanboy Fantasy: Dangerous Tekkers retain.
Quixotronic Bullpen Predictions:
Kyle: Dangerous Tekkers
IWGP Junior Heavyweight Title Match : Hiromu Takahashi vs El Desperado ©
Fanboy Fantasy: Hiromu Takahashi wins the title.
Quixotronic Bullpen Predictions:
Kyle: Hiromu Takahashi
IWGP United States Title Match : Hiroshi Tanahashi vs KENTA ©
Fanboy Fantasy: KENTA wins and challenges Bryan Danielson to a match on a future NJPW Strong or AEW Dynamite.
Quixotronic Bullpen Predictions:
Kyle: KENTA
IWGP World Heavyweight Title Match : Kazuchika Okada vs Shingo Takagi ©
IWGP World Heavyweight Title Match : Will Ospreay vs (Kazuchika Okada or Shingo Takagi) ©
Fanboy Fantasy: Shingo retains over Okada, and retains over Ospreay. Shingo declares the old IWGP Heavyweight title as the new IWGP World Heavyweight title and everyone moves on.
Quixotronic Bullpen Predictions:
Kyle: Shingo Takagi on night one, then Will Ospreay on night two. Fanboy Fantasy Booking Year in Review Pt 3
FireFly Funhouse Match : Fireflies (Bray Wyatt, Abyss, & Willow) vs New Day (Big E, Kofi Kingston, & Xavier Woods) (from Quixo-SummerSlam)
Fanboy Fantasy: Despite working separate brands (Kofi & Xavier on Raw with the Fun House, Big E on Smackdown), the New Day have made their situation work for their family. Big E didn't win the WWE Universal Title at WrestleMania, but the New Day was able to come together in the main event and they were also able to work together at the Great American Bash against the Bullet Club members the Young Bucks (and the internet rejoiced). Since then, the Hurt Business regained the WWE Raw Tag Team titles from Kofi & Xavier after Bray and his Fireflies set their sights on the New Day. Bray would like to welcome the long-distance family into his Fun House where they can be together again. Together forever. Kofi and Xavier, while not trusting of Bray because, well, duh?, but jump at the chance to work with Big E again despite the brand split. Big E has still been trying to regain his Royal Rumble/WrestleMania momentum, and beating the Fiend could probably do that, right? The New Day's music hits and all three appear on screen in the Firefly Funhouse set. Big E sarcastically asks if it's the forbidden door that they're going through, but Xavier hushes him and says that this is serious! Kofi jumps through the door and they appear in the Wyatt swamp surrounded by Abyss, Willow, Bo Wyatt, Miss Horror in the Bank Nikki Cross, and Bray Wyatt with his arms wide open. Kofi smiles and embraces Bray Wyatt but then can't get out of the hug - he's stuck! He yells for Xavier and Big E to help him out. They grab onto Kofi and try to pull him off but Abyss and Willow finally start moving and attack them and the match is on! Bo and Cross start to come in but the Fiend tells them they're not in this match and they disappear in a puff of smoke because the Fiend is honorable this time. Abyss grabs Big E and they disappear while Willow grabs Xavier and they disappear to parts unknown, leaving Wyatt and Kofi. Wyatt released Kofi and a swampy mossy wrestling ring rises from the ground underneath them. As they trade standard wrestling blows, the Fiend's voice can be overheard echoing - don't you wonder why I've brought you all here? The New Day is old and tired! You need to evolve like us! Don't you know that you only die a hero? You must live long enough to become the villains! Kofi disagrees and goes for a Trouble in Paradise but Wyatt disappears and reappears on the other side of the ring. We cut to Abyss and Big E who are in House of Horrors - Abyss picks up E and throws him through one of the walls, only for E to recover and dive through the wall spear Abyss through another wall. Abyss pulls out a barbed-wire baseball bat, so Big E pauses, thinks about it, and then pulls out a gigantic cartoon mallet. Somebody just figured out the rules of the Wyatt Swamp. Abyss swings and misses, so E returns in kind but connects sending Abyss through another wall and out of the house. The camera tracks Abyss flying through the air as we meet up with Woods and Hardy/Willow off in the barn (which I fully admit I'm probably confusing Wyatt's swamp and the Hardy Compound at this point but whatever). Willow and Woods are mid-grapple when Woods looks up and sees Abyss fly by and remarks oh, so it's that kind of party. After tossing Hardy into a corner of the barn, Woods slaps his hands together and starts glowing with rainbows. A bright shiny unicorn and pancake bedazzled Wrestling ring rises from the ground enclosing Woods and Hardy and it burns Hardy who now has smoke emitting from him. Woods powers up (video game life bars appear on the screen) and he hits a 2K comeback-feature on Hardy sending him to the outside. Hardy hisses and teleports away, leaving Woods to explore the Wyatt Swamp - an Indiana Jones coat and fedora appear on him and he swings off screen. We cut back to Abyss who is picking himself out of the spooky woods when Hardy teleports in, grabs him, and they both teleport to Wyatt's swamp ring where he has the advantage on Kofi. Wyatt headbutts Kofi and Kofi's clothes change to his Air Boom-era clothing in a swampy glitch. Kofi tries to shake it off as the two continue their chain wrestling match of the damned. In a rest spot, Kofi powers up like a Saiyan and is able to convert back to New Day Kofi. The Fiend growls at seeing his powers rejected like that, glitches between Funhouse host, Swamp cult leader, and Husky Harris for a moment before becoming the Fiend again, and the two lock up again. Hardy and Abyss teleport on top of Kofi and hold him down while Wyatt beats on him, head butting him again and changing him to his original Jamaican attire. Mid-beat down, the screen freezes and the code for Up Up Down Down appears entered on the screen and Xavier swings in and attacks Willow and Abyss. Woods isn't able to turn the tide as Abyss and Willow take the advantage while the Fiend silently watches. Kofi is clearly weakened being reverted to his original form. Suddenly the ground shakes and Big E bursts out of the center of the ring now dressed like Arnold Schwarzenegger in Predator except with pancakes instead of bullets/bombs and syrup-filled blasters. He squirts at Abyss and Willow and it again burns them, sending them running. New Day regroups together and tell Kofi that he can do this - Kofi's response can't be fully heard other than the clear Jamaican accent. Woods pulls an elixir out of his Indiana Jones satchel and gives it to Kofi - it restores him to full New Day attire and power, complete with a power up sound effect. But while New Day was powering up, so were the Fireflies. The Fiend rips off his mask to reveal not Bray's face but a dozen tiny snakes. The snakes scream and suck in Abyss and Willow's powers in reddish mist as the two minions drop. This has not been going according to the Fiend's plan. He just wanted more souls for his collection. The Fiend starts to grow larger, scales start popping out, and he starts breathing fire: we're in full Kaiju-mode. The New Day watch as he grows and then nod to each other: they know what to do to win now. They pull out morphers because it's mother fucking morphing time. Kofi becomes a non-copyright infringing green ranger, Xavier a white ranger, and Big E a pink ranger. Now fully-powered, Kofi pulls out a flute and calls the New Day Zords! They immediately combine into a New Day Unicorn Megazord and the beasts grapple! The House of Horrors and other swampy buildings are all destroyed as they fight. There's fire and pancakes everywhere. Finally, the New Day Zord poses, powers up, and blasts the Fiend with a rainbow of positivity out of its horn, and the Fiend screams. I repeat: the Fiend screams. The Fiend shrinks and reverts back to Bray. He grabs the warm out Abyss and Willow and teleports away. The New Day has won! Perfect! Rainbows shoot out of the Zord and the swamp starts the clean up, flowers and birdies and nice stuff starts popping up. The Power or Positivity has saved the day!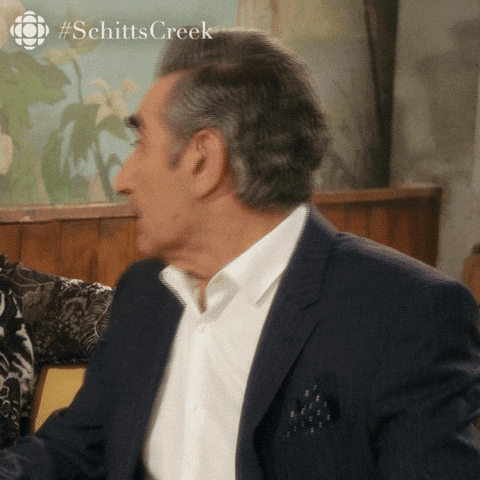 WWE Universal Title Match : The Demon Finn Bálor vs Roman Reigns © (from WWE Extreme Rules 2021)
Fanboy Fantasy: Despite the fact that the champion should always come out last, Roman Reigns elects to come out first so he can see this Demon character come out to the ring with his own eyes. The Demon's crawls his way to the ring and Roman is actually impressed. Excited? This may actually be a challenge. Once the bell rings, the two have a pretty even match other than Bálorbeing able to dodge anytime Roman goes for Superman Punch or Spear. They brawl to the outside and into the back hallways and we see various wrestlers scatter. At one point Balor is thrown into an area where Alexa Bliss has something over a tarp and the two lock eyes - Bliss/Fiend gets confused and asks "didn't I kill you?" Bálorgrowls at her but Bliss/Fiend no sells it and prances away. The two brawl longer and start hitting finishers - Balor takes a spear and Superman Punch, Reigns takes a Coup de Gray dove off a production truck, but neither can get a pin. Finally, they brawl back to the ring when Lesnar appears from off screen and attacks— Bálor. Reigns is confused but allows it. F5 to Bálor, and Lesnar presents the body to Reigns. He goes for a pin while keeping his eyes on Lesnar, but the Demon kicks out. Lesnar is impressed! Lesnar picks him up and hits another F5, followed by a Superman Punch from Reigns into another F5 from Lesnar and a final spear from Reigns. Roman covers for the pin and the win. On future Smackdowns it's revealed that Heyman brought in Lesnar to make sure Roman could defeat the Demon and so their big money match at WWE Crown Jewel will be for the WWE Universal title. This displeases Roman because now he didn't get to defeat the Demon on his own. Finn Bálor goes the Professor Hulk route and starts wearing maybe a third of the paint on a regular basis so he can combine the best parts of the Prince and the best parts of the Demon. Plus, he is still there to remind Roman: no matter who comes out of Crown Jewel with the title, it still took both of them to get him down for only three seconds - and he still wants the championship.
WWE Raw Women's Title Match : Alexa Bliss vs Nikki Cross © (from Quixo-WrestleMania 38, NWA Hard Times 2/NXT 2.0 WarGames)
Fanboy Fantasy: After winning the Rumble, Bliss declares her intention to not only take the WWE Raw Women's title, but to save her friend who literally saved her soul last year. She's not going to save her friend in a children's show, or in a swamp, or in a graveyard - she's going to do it in the middle of the ring, where they were back when things were normal. Since Bliss's return, she's also been wearing an Undertaker-symbol necklace that clearly causes Cross pain, so also gives the two reason to maintain distance between the Royal Rumble and WrestleMania 38. However, on an episode of Bray's Firefly Funhouse, Cross proclaims that she and the fireflies want their match to be a no disqualification match. If Bliss wants to "save" Cross, she's going to have to kill her to do it. By the time the big show comes, The Undertaker takes care of The Fiend once and for all in the main event of night one (more on that match… whenever I get to it), and two things happen: Nikki Cross is clearly in a different state of mind. She doesn't come to their ring with Willow or Abyss, she isn't spastic or manic, now she is just… there. The other thing is that when Cross enters the ring, both women notice that Bliss's Undertaker-symbol necklace no longer has any power over Cross. Instead, Cross is able to step right up nose to nose to Bliss. Without her Undertaker-based protection, Cross can do whatever she wants. The bell rings and Cross explodes on Bliss, ripping the necklace and throwing it into the crowd. The two put on a clinic, both with classic chain wrestling but also a pile of kendo sticks, chairs, tool boxes, de-powered firefly puppets, even the title belt itself. Both are busted open, though Cross is practically painted red. The medics try to tend to her but she screams them away. The finish sees Bliss lock an Eye of the Storm (a double under hook cross face that the internet tells me was used by Cross on the indies) onto Cross and hold it for a very very long 60 seconds. Every time the referee is about to call for the bell, Cross twitches again showing signs of life. Finally, instead of passing out like Steve Austin in Bret Hart's sharpshooter - Cross taps. She couldn't just pass out - to exorcise the last of Wyatt's hold over her, she had to make the decision to give up. Both drop to the mat as the medics finally take Cross away and the referee hands Bliss the championship. Bliss can barely move let alone celebrate. On the Raw after 'Mania, the old Nikki Cross finally returns during a celebration segment held for Bliss. The two, both taped up and showing scars from the previous night, barely hold back tears and embrace as the crowd goes wild.
Fanboy Mini-tronic : Impact Hard to Kill 2022 (January 8, 2022 on Fite)
Hardcore 10-Man Tag Team Match : Eddie Edward, Heath Miller, Rhino, Rich Swann, & Willie Mack vs Good Brothers (Doc Gallows & Karl Anderson) & Violent by Design (Deaner, Eric Young, & Joe Doering)
Fanboy Fantasy: Rhino pins Eric Young to put he and Heath into Impact Tag Team titles contention and for VBD revenge.
Quixotronic Bullpen Predictions:
Kyle: Edwards, Miller, Rhino, Swann, & Mack
Ultimate X Match (winner becomes #1 contender to Impact Knockouts title) : Chelsea Green vs Jordynne Grace vs Lady Frost vs Rachel Ellering vs Rosemary vs Tasha Steelz
Fanboy Fantasy: Rachel Ellering wins.
Quixotronic Bullpen Predictions:
Kyle: Chelsea Green
Jonah Rock vs Josh Alexander
Fanboy Fantasy: Josh Alexander wins though gets a huge bloody beatdown post match. The match helps argue for a future IMpact World title rematch.
Quixotronic Bullpen Predictions:
Kyle: Jonah Rock
Impact Knockouts Tag Team Titles Match : Influence (Madison Rayne & Tenille Dashwood) vs Inspiration (Cassie Lee & Jessie McKay) ©
Fanboy Fantasy: Inspiration retains.
Quixotronic Bullpen Predictions:
Kyle: Influence
Impact X-Division Title Match : Steve Maclin vs Trey Miguel ©
Fanboy Fantasy: Trey Miguel retains.
Quixotronic Bullpen Predictions:
Kyle: Steve Maclin
ROH World Title Match : Chris Sabin vs Jonathan Gresham ©
Fanboy Fantasy: Gresham retains, and we get a confrontation post-match between (former?) ROH World Champion Bandido and (current?) ROH World Champion Gresham since Bandido was out with COVID and Gresham beat Jay Lethal for the vacant (?) title.
Quixotronic Bullpen Predictions:
Kyle: Jonathan Gresham
Impact World Title Match : Matt Cardona vs W. Morrissey vs Moose ©
Fanboy Fantasy: Moose pins Cardona to retain so he can leave Impact for a while and focus on his new feud with Trevor Murdoch over on NWA Power.
Quixotronic Bullpen Predictions:
Kyle: Moose
Impact Knockouts Title Texas Death Match : Deonna Purrazzo vs Mickie James ©
Fanboy Fantasy: Mickie James retains so Deonna Purrazzo forbidden-doors over to NWA to challenge Kamille for the NWA Worlds Women's title. And wins. Now James and Purrazzo both have each other's promotion's titles hostage.
Quixotronic Bullpen Predictions:
Kyle: Mickie James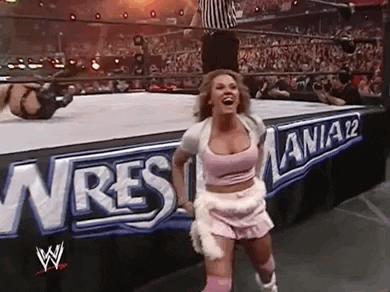 Fanboy Fantasy Booking Year in Review Pt 4
WWE Universal Title Match : The Rock vs Roman Reigns (from Quixo-WrestleMania 38, WWE Survivor Series 2021/Impact Turning Point 2021)
Fanboy Fantasy: At Survivor Series, Roman and WWE World Champion Kofi Kingston (having just beat former champion Bobby Lashley the week before) have a far longer match than one would expect (because Roman actually gives in his matches), but Roman yet again is victorious for Smackdown and the Family. Roman is also pleased when Raw's Hurt Business defeats Smackdown's pretender champions Kevin Owens and Sami Zayn who while feuding with each other have somehow also retained against the Usos in rematches, and Naomi is declared the winner against Raw Women's Champion Asuka when Nikki Cross interrupts the match to cash-in her Money-in-the-Bank briefcase, bringing that title to the FireFly Funhouse (at this point still consisting of Bray Wyatt, Jeff Hardy/Willow, and Abyss). Unfortunately, Seth Rollins who has already shown frustration with the Family could not coexist with fellow Family member Apollo Crews (sliding into a Young Boy role) on the Smackdown men's Survivor Series team and flips out - he is pinned by Raw member Cesaro (still IC champion) and then in retaliation feeds Crews to Cesaro for another Smackdown elimination. Roman is not pleased, but allows Rollins to vent his frustrations with him directly in a WWE Universal title TLC match at WWE TLC where Roman is, as usual, victorious. Rollins goes missing after the match.
The Royal Rumble is where the shit hits the fan. Roman Reigns decides he has no challengers (Drew McIntyre, Keith Lee, Shinsuke Nakamura, and Johnny Gargano all dispute this) so declares that he will do what Brock Lesnar couldn't - he will enter the Rumble as champion and win the whole damn thing. He has no equal here on Smackdown, absolutely no equal on Raw, hell even no competition from AEW - and he should know, he invited them onto his brand last summer himself. Even Triple H can enter the Rumble again if he wants, he won't stop him this time (call back to Royal Rumble 2016). Rikishi comes out of retirement to win the #30 spot to help protect Roman, and all other Family members declare for the Rumble in the name of the Head of the Table. The crap starts early as Nia Jax defeats Naomi for the Smackdown Women's title after some infighting between Roman's Dora Milaje. Roman enters the men's Rumble as #1 (as he did in 2016 and as Lesnar did in 2020) and the Usos are each #2 and #3. Things go well as for the first couple of entrants as the Usos took care of things and Roman sits and watches. Enter Drew McIntyre, who refuses to be eliminated easily. Keith Lee also shows up soon afterwards and now with the Family busy, the ring starts to fill up. Triple H makes a surprise entrant only to be quickly eliminated by Raw's AJ Styles to set up a WrestleMania match between the two (Styles def. Triple H), Raw's Edge and Damian Priest team-up against against all comers only to eliminate each other to set up another WrestleMania match (Priest def. Edge), and of course Keith Lee is accidentally eliminated by Drew McIntyre and a rogue Claymore Kick (spoilers: Keith Lee gets a big WrestleMania win over the former champion). MLW's Jacob Fatu joins the Rumble and helps out the Family, but is eliminated by Cesaro who gets this year's Diesel push. With three 'Mania matches setup, the ring starts to thin enough for the Family to breath again - until the Usos signal to each other and double-team Roman and try to eliminate him. Don Roman is very not pleased and quickly eliminates Jimmy Uso and then throws Jey Uso over into Jimmy. Roman stands alone Apollo Crews comes in at #28. Crews tries to hug Roman but Roman is too pissed to acknowledge him. #29 cues up and "Wild Thing" hits as AEW's Jon Moxley enters through the crowd, spooking Roman for the first time in the Rumble. Moxley slides in and Roman pushes Crew in front of him to be very quickly eliminated. Roman and Moxley erupt in a fury of punches and are very much evenly matched. #30 cues up and "I'm a Bad Man" hits, but Rikishi doesn't show - Roman looks concerned, but Moxley begins to smile, and nothing good comes from Jon Moxley smiling. Finally the TitanTron flicks on showing Rikishi in the stadium parking lot - under a white hummer! Moxley nearly falls down laughing as the camera pans out to show Seth Rollins sitting in the driver seat staring daggers through the camera.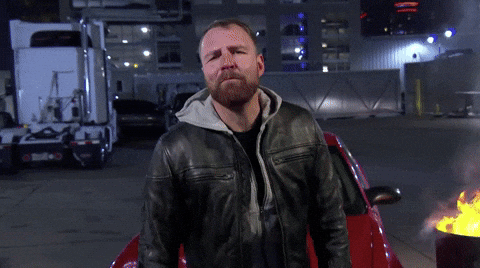 "Burn it Down" hits and Rollins runs down the aisle and slides into the ring. The three Shield members stare each other down when Moxley hits a quick Paradigm Shift on Roman before shaking Rollins hand and eliminating himself from the match. Rollins is back to his old self just as Moxley wanted back at Quixo-Great American Bash, and Moxley exits the way he came - through the crowd. Roman and Rollins go at it for ten minutes before Roman does as promised: he eliminates Rollins and wins the Royal Rumble. Post-match, Paul Heyman presents Roman with a microphone and he goes on to call out the only member of his Family who didn't disappoint him directly tonight: The Rock. He wants him at WrestleMania. Dwayne needs to acknowledge him.
Elimination Chamber gets personal as Roman defends in the Chamber against former Family members Seth Rollins, Jey Uso, and Jimmy Uso, along with Drew McIntyre and Keith Lee. Lee eliminates McIntyre when given the opportunity while Rollins eliminates Lee. Roman pins all three of the former Family members. On the Smackdown after, Roman formally gets rid of Apollo Crews' lackey services and finally stands alone for the first time in over a year when The Rock.... finally comes back to Smackdown. The Great One comes not to acknowledge Roman, but to accept his challenge. Roman has made a mess of their Family. All the infighting, all the shit he's pulled acting as the champion of Smackdown. Roman may be the Head of Smackdown, but The Rock is the Daddy of Smackdown.
And you know what? This went a lot longer than I expected but you know how it ends: Roman Reigns pins The Rock in the main event of WrestleMania 38 night 2. But unlike Big E celebrating his WWE World title win with his brothers, with his family, Roman Reigns stands alone with his WWE Universal title. All alone. For nearly 20 months, for 600+ days, Roman Reigns has held his title, and it has officially cost him everything. It cost him what remained of the Shield. It cost him is Family. Now the Head of Nothing, Roman is alone. And he is angry.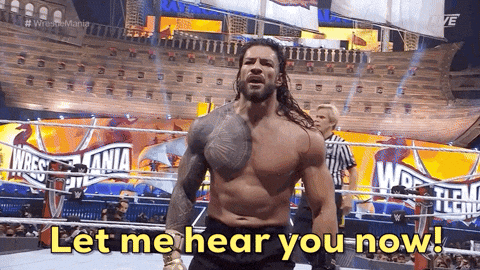 That's it for our (not really) WWE Day One 2022, NXT 2.0 New Year's Evil 2022, NJPW Wrestle Kingdom 16, & Impact Hard to Kill 2022 previews and fantasy bookings. We'