Fanboy Wrestletronic: WWE Hell in a Cell 2021
Updated: Feb 21
Hello! Did you all see the Milwaukee Bucks win game 7 of the Eastern Conference semi-finals? Because the Quixo offices sure did! It was great! But because of that great game, this is all the intro we're doing. Let's get right to it! Go Bucks!
First let's check in with the results from the third round of the all-new all-different Quixotronic Wrestling Shame Challenge!
Previously on Fanboy Wrestletronic…
Standings going into NXT Takeover In Your House 2021 :
1st Place: Tim 78.6% (11-3)
1st Place: Ryan 78.6% (11-3)
2nd Place: Kyle 73.3% (11-4)
3rd Place: Andy 42.9% (6-8)
NXT Takeover In Your House 2021 results :
NXT North American & NXT Men's Tag Team Titles Winners-Take-All Match : Legado del Fantasma (Santos Escobar, Joaquin Wilde, & Raul Mendoza) vs Bronson Reed © & MSK (Nash Carter & Wes Lee) ©
Your Winners, and STILL NXT North American & NXT Men's Tag Team Champions : Bronson Reed & MSK
Andy: Legado del Fantasma (0-1)
Kyle: Bronson Reed & MSK (1-0)
Ryan: n/a (0-1)
Tim: Bronson Reed & MSK (1-0)
Mercedes Martinez vs Xia Li
Your Winner : Xia Li
Andy: Mercedes Martinez (0-2)
Kyle: Xia Li (2-0)
Ryan: n/a (0-2)
Tim: Xia Li (2-0)
Million Dollar Title Ladder Match : Cameron Grimes vs LA Knight
Your Winner, and NEW Million Dollar Champion : LA Knight
Andy: LA Knight (1-2)
Kyle: LA Knight (3-0)
Ryan: n/a (0-3)
Tim: Cameron Grimes (2-1)
NXT Women's Title Match : Ember Moon vs Raquel González ©
Your Winner, and STILL NXT Women's Champion : Raquel González
Andy: Ember Moon (1-3)
Kyle: Raquel González (4-0)
Ryan: n/a (0-4)
Tim: Raquel González (3-1)
NXT Men's Title Fatal Five-Way Match : Adam Cole vs Johnny Gargano vs Kyle O'Reilly vs Pete Dunne vs Karrion Kross ©
Your Winner, and STILL NXT Men's Champion : Karrion Kross
Andy: Adam Cole (1-4)
Kyle: Karrion Kross (5-0)
Ryan: n/a (0-5)
Tim: Johnny Gargano (3-2)
And now the conclusion…
New standings after NXT Takeover In Your House 2021 :
1st Place: Kyle 80.0% (16-4)
2nd Place: Tim 73.7% (14-5)
3rd Place: Ryan 57.9% (11-8)
4th Place: Andy 36.8% (7-12)
Who will survive!?
If you want to watch WWE Hell in a Cell 2021 live on Sunday, you'll want to subscribe to Peacock. Until then, here's your Quixotronic preview of the show.
WWE Hell in a Cell 2021
Kevin Owens vs Sami Zayn
The Background: Kevin Owens most recently defeated Sami Zayn on PPV at WWE WrestleMania 37 while Zayn tried to use celebrity (?) Logan Paul to his advantage (??). It didn't end well for the conspiracy theorist when both he and Paul fell to Steen Stunners. Since then, Owens defeated Zayn again via count out on the April 16th Smackdown, and then the two got mixed up in Big E's attempts to regain the WWE Intercontinental title from current champion Apollo Crews and his muscle Commander Azeez. The four met in a fatal four-way match for the title at the May 21st Smackdown, but Crews came out on top when Aleister Black returned to attack Big E which will no longer be followed up on. Owens won by DQ against Crews again on the May 28th Smackdown when Azeez attacked, but failed to win the title the next week on the June 4th Smackdown. Owens and Big E defeated Zayn and Crews on the June 11th Smackdown when Owens pinned Zayn (again), but Zayn's distraction caused Owens to eat a pin by Crews on the June 18th Smackdown. Owens immediately requested a match for Sunday with Zayn, so now they will fight (forever clap clap clapclapclap).
Fanboy Fantasy: Owens goes for the Steen Stunner right away but Zayn is able to dodge it. They go for a solid and even ten minutes until Zayn wins after dodging another Stunner and rolls Owens up and gets his legs up on the ropes for extra leverage. Overall its just a slightly better (maybe?) Smackdown match that happens to be on a PPV. The next week on Smackdown, Zayn calls Owens to the ring and tries to explain his plan - they need to join forces. The WWE universe is out to get him, he's proven that, but they're also after Owens! No matter what either of them do, they always end up back together, whether they want to be or not. Was it a surprise that they were both going after the WWE Intercontinental title and failed to regain it? The WWE Universe only wants them to fight each other. If they don't, they'll end up like Aleister Black (ooooo, he said a released guy's name!). If they fight, they'll just trade wins over and over again. Owens wins, well honestly then Owens wins again, but then Zayn wins. Maybe it's not even, but that's what the WWE Universe wants from them, over and over again. But remember when they worked together all the way to WrestleMania? They did it on their terms, not the WWE Universe's. Owens thinks about it, but leaves the ring before he can give an answer. Owens is gone the next week when Zayn tries to get a WWE Smackdown Tag Team title match from Adam Pearce - Pearce questions if he even has a partner, but says if he can defeat Dominik Mysterio in a singles match, he can have a future titles opportunity. Zayn defeats the lone Tag Team champion while Owens is still a no show and Rey Mysterio is still dead from Don Roman's murder of him. In the mean time, the Usos (finally united at Roman's table) also demand title shots because they are both there unlike Zayn and his supposed partner. At Money in the Bank, the Usos face the Mysterios with Zayn on commentary where he demands his rightful match because he pinned the champion, but the WWE Universe doesn't want him yet again. The Usos win the titles and Zayn climbs into the ring demanding his title shot. The Usos laugh and lay him out. Finally on the next Smackdown, Zayn formally demands his rightful titles shot, but the Usos with Paul Heyman point out he pinned the former champion, not the current champions, and he must re-earn his titles opportunity. In the main event, Sami Zayn takes on Main Event Jey Uso, and Kevin Owens returns to help Zayn regain his titles shot. Their titles shot. Zayn may be crazy, but sometimes he's right.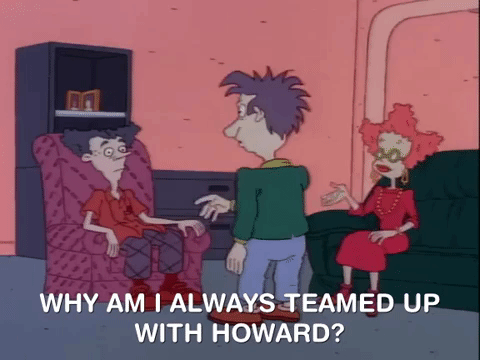 Quixotronic Bullpen Predictions:
Kyle: Sami Zayn - I think the Generals are due?
Ryan: Kevin Owens
Tim: Kevin Owens
Andy: Sami Zayn
Cesaro vs Seth Rollins
Fanboy Fantasy: Cesaro defeats Seth Rollins again. The Usos show up, per Don Roman, mid-match but are unable to save the match for Rollins. Whatever partnership we were hoping for with Rollins and Reigns is clearly not going to happen because Rollins has failed again. Rollins and Reigns have a very tense showdown on the next Smackdown where Roman belittles what Seth has become. He used to be the architect. Part of the Shield. Hell, the man that brought the Shield down. But since then? Roman has become his true self. Jon-- I'm sorry, "Dean," has become his true self (ooooo, he said a different company's wrestler's name!). But what are you, Seth? What are you? Rollins, the colorful snake he is, is able to convince Adam Pearce to give him a WWE Universal title opportunity on past accomplishment alone, so we get Rollins vs Reigns in a weird heel vs heel match at Money in the Bank. Cesaro on the other hand ends up in a he-pinned-the-champion situation with Apollo Crews and his WWE Intercontinental title and wins the belt at WWE SummerSlam after they both compete (but fail) to win the Money in the Bank briefcase - that honor goes to Big E this year.
Quixotronic Bullpen Predictions:
Kyle: Cesaro - Seth Rollins has been a delight in his current role, but both Don Roman and Apollo Crews as heel champions need challengers, so let's power up Cesaro some more. #giveCesaroachance
Ryan: Cesaro
Tim: Cesaro
Andy: Cesaro
Alexa Bliss vs Shayna Baszler
The Background: Alexa Bliss has been possessed by either Sister Abigail or possibly the Fiend his/herself since last fall. She briefly feuded with and even defeated Randy Orton at WWE Fastlane 2021 while killing time before the fire-damaged Bray Wyatt returned to destroy Orton. But Orton defeated Wyatt anyways at WWE WrestleMania 37 and then Bliss maybe destroyed Wyatt again? So maybe she is the Fiend now? Either way, The Fiend has set her sights on Shayna Baszler, former NXT Women's champion and until very recently WWE Women's Tag Team champion with Nia Jax. During a rematch for the WWE Women's Tag Team titles on the May 17th Raw, flames shot out of the ring posts to stop Reginald (formerly Carmella's sommelier but now somehow Baszler and Jax's manager? It's more confusing to me than Alexa's Fiend-ness) from interfering in the match. Flames again attacked Reginald on the May 24th Raw, so Baszler tried to face Reginald one-on-one, but he was able to roll her up for a pin after, you guessed it, flames shot out of the ring posts on the May 31st Raw. Baszler joined Bliss on the Alexa's Playground set on the main event segment of the June 7th Raw and stepped on Alexa's friend/doll Lily. This caused Alexa to chase Baszler away with more fire and to magically lock the doors to the Thunderdome. With Baszler locking herself in a room for "safety," the last thing she saw was Lily in a mirror before the lights went out and we closed on Baszler screaming. See kids, the bullshit I write is not any different than what they actually air!
Fanboy Fantasy: This may be our last time to have a bonkers-ass match in the ThunderDome, so throughout the match there's fire shooting out of the posts and Alexa Bliss teleports here and there and Lily can show up on all the viewer screens to laugh and mock Baszler. Bliss hits the Sister Abigail, gives Baszler a kiss on the forehead, and the pins her for the win. Before she disappears, Bliss sprinkles some pixie dust on Baszler, lights a match, and then lights her on fire for a second and pronounces her "all fixed." We're going back to the idea of people being changed after facing the Fiend. Bliss moves onto a new victim (I'm thinking Asuka, though it all ends when Bliss goes after her old friend Nikki Cross) while Baszler returns in a couple weeks and chokes people the fuck out and moves up the singles ladder while her former partner Nia Jax is quietly moved to Smackdown to join her cousin Roman's table.
Quixotronic Bullpen Predictions:
Kyle: Alexa Bliss - is there any reason for Baszler to win? I ask that as one of the bigger Shayna fans here. Which one is the good guy and which is the bad guy? When one of them is literally shooting fire because her creepy doll friend was murdered, I shouldn't be confused about this part.
Ryan: Alexa Bliss
Tim: Alexa Bliss
Andy: Alexa Bliss
WWE Raw Women's Title Match : Charlotte Flair vs Rhea Ripley ©
The Background: Charlotte Flair won the women's Royal Rumble match back at WWE Royal Rumble 2020 and decided that instead of going after the WWE Raw Women's Champion Becky Lynch or the WWE Smackdown Women's Champion, she'd like to face the NXT Women's Champion, Rhea Ripley. She did, and in a poor move defeated Ripley at WWE WrestleMania 36. Fast forward a year and Ripley debuted on Raw to challenge WWE Raw Women's Champion Asuka to a match at WWE WrestleMania 37 ...and won! And where was Charlotte Flair? Not on the card. However, Flair returned the next night at the April 12th Raw by attacking the new champion and former champion during their rematch. Since then, Flair was banned after her return, unbanned the next week, and added the booked WWE Raw Women's title rematch at WWE WrestleMania Backlash 2021 because having Raw's men's WWE World title rematch also be a triple threat instead wasn't enough. Ripley came out on top in the triple threat, but because she pinned Asuka (again), that means Flair is still in the picture. Flair as the single challenger was set up by having Flair lose to Asuka on the May 17th Raw, and the champion was set up by having her lose (though technically it's more not win) to Nikki Cross in a Beat the Clock challenge where Cross survived two minutes in the ring with Ripley on the May 24th Raw. Don't worry, Nikki Cross went on to surviving two minutes with Flair also on the May 31st Raw, and then Cross and partner Asuka defeated both Ripley and Flair in a Can-They-Co-Exist-No-They-Can't match on the June 7th Raw - to be fair, Flair obviously turned on Ripley mid-match. Everyone looked strong on the go-home June 14th Raw when Flair lost via Count Out to Nikki Cross though at least Ripley defeated Asuka.
Fanboy Fantasy: Rhea Ripley defeats Charlotte Flair to finally and officially get her win back from last year's WrestleMania. Ripley (along with Bianca Belair) compete in a special champions vs champions non-titles match against WWE Women's Tag Team Champions Natalya & Tamina at Money in the Bank while Charlotte Flair competes in the Money in the Bank match... but fails to win. That honor goes to the woman who survived two solid minutes with both Flair and Ripley recently: Nikki Cross.
Quixotronic Bullpen Predictions:
Kyle: Charlotte Flair - I want to be wrong, but I don't think I am.
Ryan: Charlotte Flair
Tim: Charlotte Flair
Andy: Rhea Ripley
WWE Smackdown Women's Title Hell in a Cell Match : Bayley vs Bianca Belair ©
The Background: Belair won the women's Royal Rumble by last eliminating Rhea Ripley. Belair chose WWE Smackdown Champion Sasha Banks as her opponent, and the two began teaming for a bit and even challenged unsuccessfully for the WWE Women's Tag Team titles both at WWE Elimination Chamber 2021 and WWE Fastlane 2021 to kill time before WrestleMania. Then the two main evented night one of WWE WrestleMania 37 and Belair won the WWE Smackdown Women's title. In the main event. It was a goddamn delight. The very next week it was announced that Bayley will challenge Belair in her first title defense at WWE (WrestleMania?) Backlash. Bayley beatdown Belair on the May 7th Throwback Smackdown after declaring herself the greatest Women's champion in history. Belair defeated Bayley at WWE WrestleMania Backlash 2021, but Bayley has kept on badgering Belair so she challenged Bayley to a rematch at WWE Hell in a Cell 2021, but somehow not in a Hell in a Cell match and it will be upgraded to a Hell in a Cell match since Don Roman allowed Rey Mysterio to lose in a Hell in a Cell match on the June 18th Smackdown instead of on Sunday.
Fanboy Fantasy: Bayley starts the match by climbing the cage but Belair refuses to follow and waits for her to come down. Bayley gives up and scales down and the match starts after a wasted couple of minutes. Bayley pulls out all the weapons and Belair counters each one until a point where Bayley is able to tie Belair's hair into the cage to immobilize her. Belair is able to get out somehow that doesn't involve her taking the hair off and finally lights Bayley up with a kendo stick, hits the KOD and gets the pin. On the next Talking Smack, Heyman interviews Belair and puts in her ear that she's beaten the best on Smackdown. She's beaten Bayley, the longest reigning champion. She's beaten Sasha Banks in the main event of WrESTleMania (Heyman makes sure to note how it's spelled). Is she worried that the only place to go now… is down? Belair leaves confused until the following Smackdown when Naomi and Nia Jax come to Smackdown and attack her on orders of Don Roman. It's belt collecting time, and the Head of the Table wants his family to have all the gold. Natalya and Tamina run down for the save, but Jax and Naomi specifically don't attack Tamina. A United Samoan family is going to spell hell for all of Smackdown.
Quixotronic Bullpen Predictions:
Kyle: Bianca Belair - we probably want at least one good guy champion with Money in the Bank coming next month and I think Belair is the best bet to keep/win the title as a champion right now.
Ryan: Bianca Belair
Tim: Bianca Belair
Andy: Bayley
WWE World Title Last Chance Hell in a Cell Match : Drew McIntyre vs Bobby Lashley ©
The Background: After defeating Brock Lesnar at WWE WrestleMania 36 to become WWE World Champion for the first time, Drew McIntyre was able to hold onto the title for about 300 days between two reigns (there was a small 3-week period where Randy Orton held the title). This came to an end at WWE Elimination Chamber 2021 when The Miz cashed in his Money in the Bank briefcase and defeated a warn out McIntyre - he had just defended the title in an elimination chamber match and attacked by Bobby Lashley before the cash-in. This led to Lashley cashing in his end of the deal by then defeating The Miz for the title and his first title reign on the March 1st Raw. McIntyre got his rematch at WWE WrestleMania 37 and was the first person to enter an arena full of fans (gets me right in the feels!) but was unable to win the title back. Bobby Lashley's manager MVP briefly hired former Retribution members T-Bar and Mace to attack both Drew McIntyre on the April 12th Raw and Braun Strowman got mixed in by helping out McIntyre. Strowman defeated McIntyre on the April 26th Raw to be added to the WWE World title rematch at WWE WrestleMania Backlash 2021 that saw Lashley come out on top again. MVP challenged anyone but McIntyre and Strowman on the May 17th Raw when Kofi Kingston showed up and pinned the champion in that. very. ring. MVP worked McIntyre and Kingston again against each other and McIntyre won another rematch by defeating Kingston on the May 31st Raw. At the contract signing on the June 7th Raw, McIntyre chose a Hell in a Cell match conveniently at a show called Hell in a Cell, but MVP laid out that if McIntyre can not defeat Lashley, he will receive no further title shots as long as Lashley is the champion.
Fanboy Fantasy: These guys can murder each other for a half hour in the cage. Let's get all the weapons that are still lying around from the Bayley/Belair match, and more importantly… a little blood? Just a little. Please. I'm not asking for Foley or Rhodes levels here. Lashley should get busted open and then get pissed. Very very pissed. No one makes Lashley bleed his own blood. So then, and I know this out of the box thinking - Lashley busts McIntyre open and they both bleed. But by this point Lashley has gone red from the sight of his blood and doesn't even notice he busted McIntyre open. He just murders. MVP actually tries to get into the ring because Lashley is going too far, but the cage (and I know this is again unconventional thinking) keeps him out. Spear. Spear. Spear. Hurt Lock. McIntyre is dead and Lashley retains. McIntyre (as I've mentioned before) realizes that he's not the champion he thought he was and needs to rebuild away from the title. Lashley and MVP continue their mind games with Kofi Kingston and we get Lashley/Kingston at SummerSlam.
Quixotronic Bullpen Predictions:
Kyle: Bobby Lashley - with Kingston being teased as a future challenger, I think we'll see the title stay with the Hurt Business a while longer while McIntyre takes a step back from the title picture.
Ryan: Eh? It's too much, Jerry.
Tim: Drew McIntyre
Andy: Bobby Lashley
That's it for our WWE Hell in a Cell 2021 preview and fantasy booking. We'll be back next month with WWE Money in the Bank 2021 (July 18, 2021) in front of a live crowd in Texas, and then WWE SummerSlam (and hopefully an NXT Takeover?) on August 21, 2021. And sometime before that, we may just close out the first version of Quixo-WWE with its own SummerSlam. If we get to it. I think we will?
In the meantime, if you haven't already, please checkout the our version of WWE, first in Quixo-WWE WrestleMania 37 and next in Quixo-Great American Bash 2021! What's better than some fantasy booking? All fantasy booking.
Thanks for joining us again and be sure to subscribe on Facebook and follow https://www.quixotronic.com/ for more questionable content.