Fanboy Wrestletronic: NWA Hard Times 2 (+NXT 2.0 WarGames 2021)
Updated: Feb 11
Hello! I'm sure you were expecting an NXT picture and heading up there, especially with WarGames this weekend. Well, NXT 2.0 hasn't hit the Quixo-offices with the same spark as NXT 1.0 used to. I think we were at at least 1.7 before Vince failed to backup Triple H's hard drive before upgrading to version 2.0.
Instead, NXT 2.0 is getting the mini-preview treatment in favor of a Quixo-favorite: the National Wrestling Alliance! I've made no secret of my enjoyment of the old school nature of the studio-set NWA - hell, I actively bring the NWA in through the forbidden door in half of my fantasy bookings. I had then-NWA Worlds Heavyweight champion Nick Aldis pin then-AEW World champion Kenny Omega in my Quixo-Great American Bash 2021 booking! So yes, we're going with the NWA this weekend. Fun fact: I couldn't find some wrestlers in Fire Pro Wrestling World, so get ready for the match pictures to be sub-par. It's not a metaphor, I swear. Why don't we check in with NWA President Billy Corgan to see what matches are coming up?
With that out of the way and without much else to talk about, let's check back in with another couple of matches from the serialized part four of our Quixo-WWE while I still avoid starting Quixo-AEW. Next up is the women matches of Quixo-WrestleMania 38!
Leaving Quixo-SummerSlam, Asuka retained her Raw title against still-with-Retribution Mia Yim (though is beaten by a Money-in-the-Bank cash-in by Nikki Cross later at Survivor Series), the Family team of Nia Jax & Tamina won the Women's Tag Team titles beating champions Ruby Riott & Liv Morgan and Horsewomen Shayna Baszler & Mercedes Martinez, Rhea Ripley defeated Charlotte Flair in a last woman standing match, Naomi won the Smackdown title beating champion Bianca Belair and Sasha Banks (at the time giving The Family all the Smackdown titles), and Ronda Rousey defeated Bayley in a clear step towards full Horsewomen on Horsewomen violence.
With Becky Lynch's return accompanying Bayley in her match with Ronda Rousey, the NXT Horsewomen are back at full power (despite going 0-3 at SummerSlam) and unified for the first time ever. The MMA Horsewomen are in version 2.0 with Ronda Rousey taking Sonya Deville under her wing and Shayna Baszler teaming with her training Mercedes Martinez and are less into joining together, with Baszler leading the charge against their NXT counterparts (Bayley, despite her loss to Rousey, has slid into the "leader" role). However, the MMA Horsewomen shock the world when they defeat the NXT Horsewomen at Survivor Series with Baszler as the sole survivor after selling out Rousey and allowing her to be pinned by Bayley. Tensions run high as both teams breakdown going into the Royal Rumble with only Baszler of the eight making into to the final four, though she is eliminated by winner Alexa Bliss (more on her in a bit).
It is in fact Sasha Banks who officially turns first by eliminating Bayley before Flair uses too much power and eliminates both herself and Banks (Lynch is out in a Raw Women's title match against the Firefly Funhouse's Nikki Cross but fails to win the belt). Lynch, having stayed more in the background out of the four, is reverted by the Fiend's powers back to The Man, and punches Charlotte Flair out on the Raw after the Rumble. Clearly at Quixo-WrestleMania 38, we finally get an NXT Horsewomen fatal four way in Bayley vs Becky Lynch vs Charlotte Flair vs Sasha Banks. Lynch finally gets her momentum back by pinning faux-leader Bayley to win the match.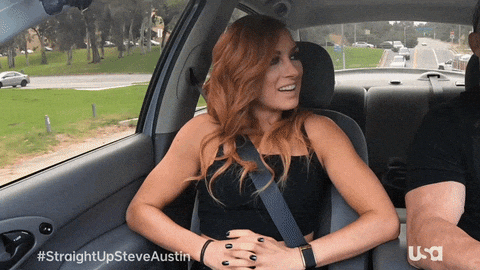 As for the MMAHorsewomen, Baszler again is the last eliminated by winner Alexa Bliss in the Royal Rumble, but there is no Horsewomen action in the Rumble itself - Deville was second out and started working with Mandy Rose again who was in fourth showing that they've moved past their old feud. Both were eliminated by Bianca Belair. Martinez was in later, then eliminated. Rousey came in at #18 but was eliminated by a double teaming of Ruby Riott and Liv Morgan. On her way to the back there was a stare down between her and Baszler (in at #25), but shockingly no blows. Mentioned previously, at this point on Smackdown, Roman Reign's Family was completely falling apart when Nia Jax gains a title shot at Naomi's Smackdown Women's title and beats her at the Rumble. Baszler, uses the dysfunction to her advantage and pins Jax on an episode of Smackdown after interference from Naomi (but not any Horsewomen), winning the title. After this we get both a singles match of Naomi vs Nia Jax, as well as Baszler's obvious WrestleMania title defense of Ronda Rousey vs Shayna Baszler ©. With her title draped over her, it's Baszler who challenges Rousey to the match, not because Rousey deserves it, but because Baszler does. She needs to prove she is better than the Baddest Bitch. Naomi defeats Jax and celebrates with the Usos later on while Rousey falls to Baszler who retains her title though tape later shows the referee misses her adding illegal pressure to her Kirifuda Clutch.
As usual, multiple teams are thrown into a WWE Women's Tag Team titles match. After The Family imploded, it's Asuka and her old rival Ember Moon who get thrown together and dethrone the champions prior to the Royal Rumble. They defend their titles against the Riott Squad, Carmella & Zelina Vega, Bianca Belair & Rhea Ripley in power-team mode, and winners and new champions the reunited Fire & Desire, Mandy Rose and Sonya Deville fresh off her leaving the Horsewomen.
Lastly, there's the women's Royal Rumble winner and her obvious-if-you've-been-reading opponent: Alexa Bliss vs Nikki Cross © for the WWE Raw Women's title. After winning the Rumble, Bliss declares her intention to not only take the WWE Raw Women's title, but to save her friend who literally saved her soul last year. She's not going to save her friend in a children's show, or in a swamp, or in a graveyard - she's going to do it in the middle of the ring, where they were back when things were normal. Since Bliss's return, she's also been wearing an Undertaker-symbol necklace that clearly causes Cross pain, so also gives the two reason to maintain distance between the Royal Rumble and WrestleMania 38. However, on an episode of Bray's Firefly Funhouse, Cross proclaims that she and the fireflies want their match to be a no disqualification match. If Bliss wants to "save" Cross, she's going to have to kill her to do it. By the time the big show comes, The Undertaker takes care of The Fiend once and for all in the main event of night one (more on that match… whenever I get to it), and two things happen: Nikki Cross is clearly in a different state of mind. She doesn't come to their ring with Willow or Abyss, she isn't spastic or manic, now she is just… there. The other thing is that when Cross enters the ring, both women notice that Bliss's Undertaker-symbol necklace no longer has any power over Cross. Instead, Cross is able to step right up nose to nose to Bliss. Without her Undertaker-based protection, Cross can do whatever she wants. The bell rings and Cross explodes on Bliss, ripping the necklace and throwing it into the crowd. The two put on a clinic, both with classic chain wrestling but also a pile of kendo sticks, chairs, tool boxes, de-powered firefly puppets, even the title belt itself. Both are busted open, though Cross is practically painted red. The medics try to tend to her but she screams them away. The finish sees Bliss lock an Eye of the Storm (a double under hook cross face that the internet tells me was used by Cross on the indies) onto Cross and hold it for a very very long 60 seconds. Every time the referee is about to call for the bell, Cross twitches again showing signs of life. Finally, instead of passing out like Steve Austin in Bret Hart's sharpshooter - Cross taps. She couldn't just pass out - to exorcise the last of Wyatt's hold over her, she had to make the decision to give up. Both drop to the mat as the medics finally take Cross away and the referee hands Bliss the championship. Bliss can barely move let alone celebrate. On the Raw after 'Mania, the old Nikki Cross finally returns during a celebration segment held for Bliss. The two, both taped up and showing scars from the previous night, barely hold back tears and embrace as the crowd goes wild.
Let's check in with the results from the latest round of the all-new all-different Quixotronic Wrestling Shame Challenge!
Previously on Fanboy Wrestletronic…
Standings going into Impact Turning Point 2021 & WWE Survivor Series 2021 :
1st Place: Kyle 74.4% (58-20)
2nd Place: Tim 67.6% (46-22)
3rd Place: Andy 51.0% (26-25)
4th Place: Ryan 49.2% (32-33)
Impact Turning Point 2021 results :
FinJuice (David Finlay & Juice Robinson) defeated Raj Singh & Rohit Raju by pinfall.
Kyle: n/a (0-0)
Impact Digital Media Title Match : Jordynne Grace © def. Chelsea Green by pinfall.
Kyle: Jordynne Grace (1-0)
Chris Sabin def. Ace Austin by pinfall.
Kyle: Ace Austin (1-1)
Violent by Design (Eric Young & Deaner) def. Heath Miller & Rhino by pinfall.
Kyle: Violent by Design (2-1)
Rich Swann def. VSK [subbed in for Brian Myers] by pinfall.
Kyle: n/a (2-1)
W. Morrissey def. Matt Cardona pinfall.
Kyle: W. Morrissey (3-1)
Impact Knockouts Tag Team Titles Match : IInspiration (Cassie Lee & Jessie McKay) © def. Decay (Havok & Rosemary) by pinfall.
Kyle: IInspiration (4-1)
Impact X-Division Title Match : Trey Miguel © def. Laredo Kid and Steve Maclin by pinfall.
Kyle: Trey Miguel (5-1)
Impact Knockouts Title Match : Mickie James © def. Mercedes Martinez by pinfall.
Kyle: Mercedes Martinez (5-2)
Impact Tag Teams Title Match : Good Brothers (Doc Gallows & Karl Anderson) © def. Bullet Club (Chris Bey & Hikuleo) by pinfall.
Kyle: Bullet Club (5-3)
Impact World Title Full Metal Mayhem Match : Moose © def. Eddie Edwards by pinfall.
Kyle: Moose (6-3)
WWE Survivor Series 2021 results :
Shinsuke Nakamura (Smackdown's WWE Intercontinental ©) def. Damian Priest (Raw's WWE United States ©) by DQ.
Andy: Damian Priest (0-1)
Kyle: Damian Priest (0-1)
Tim: Shinsuke Nakamura (1-0)
Becky Lynch (Raw Women's ©) def. Charlotte Flair (Smackdown Women's ©) by pinfall.
Andy: Becky Lynch (1-1)
Kyle: Charlotte Flair (0-2)
Tim: Becky Lynch (2-0)
Team Raw (Austin Theory, Bobby Lashley, Finn Bálor, Kevin Owens, & Seth Rollins) def. Team Smackdown (Drew McIntyre, Happy Corbin, Jeff Hardy, Sheamus, & Xavier Woods) by elimination. Seth Rollins was the sole survivor.
Andy: Team Smackdown (1-2)
Kyle: Team Smackdown (0-3)
Tim: Team Smackdown (2-1)
Omos won The Rock's 25th Anniversary 25-man duel-brand battle royal.
Andy: n/a (1-2)
Kyle: n/a (0-3)
Tim: n/a (2-1)
RK-Bro (Matt Riddle & Randy Orton) (Raw Tag Team ©) def. The Usos (Jey & Jimmy Uso) (Smackdown Tag Team ©) by pinfall.
Andy: Usos (1-3)
Kyle: Usos (0-4)
Tim: RK-Bro (3-1)
Team Raw (Bianca Belair, Carmella, Liv Morgan, Rhea Ripley, & Zelina Vega) def. Team Smackdown (Natalya, Sasha Banks, Shayna Baszler, Shotzi Blackheart, & Toni Storm) by elimination. Bianca Belair was the sole survivor.
Andy: Team Raw (2-3)
Kyle: Team Raw (1-4)
Tim: Team Raw (4-1)
Roman Reigns (Smackdown's WWE Universal ©) def. Big E (Raw's WWE World ©) by pinfall.
Andy: Roman Reigns (3-3)
Kyle: Roman Reigns (2-4)
Tim: Roman Reigns (5-1)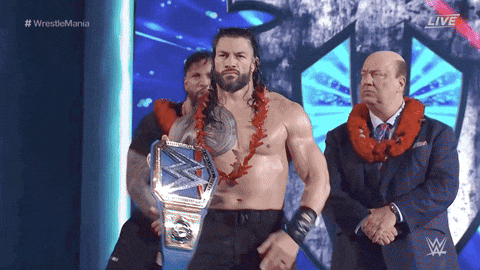 And now the conclusion…
New standings after Impact Turning Point 2021 & WWE Survivor Series 2021 :
1st Place: Kyle 71.0% (66-27)
2nd Place: Tim 68.9% (51-23)
3rd Place: Andy 50.9% (29-28)
4th Place: Ryan 49.2% (32-33)
Who will survive!?
If you want to watch NWA Hard Times 2021 live on Saturday (December 4, 2021), you'll want to buy the show on Fite. If you want to watch NXT 2.0 WarGames 2021 live on Sunday (December 5, 2021), you'll want to subscribe to Peacock. Until then, here's your Quixotronic preview of the show.
Fanboy Mini-tronic : NXT 2.0 WarGames 2021
(Card subject to change)
Hair vs Hair Match : Cameron Grimes vs Duke Hudson
The Background: Duke Hudson has been hosting poker games in the back when everyone is supposed to be working at NXT 2.0. Due to bad poker hands, Grimes and Hudson are now angry at each other and Hudson attacked Grimes with scissors. Instead of a call back to Arn Anderson and Sid Vicious, they will have a hair vs. hair match.
Fanboy Fantasy: Grimes cheats his way to a win and shaves Hudson bald. We will not be touching Grimes' beautiful hillbilly locks in this fantasy.
Quixotronic Bullpen Predictions:
Kyle: Duke Hudson - I think it will be a New School clean sweep.
Tim: Cameron Grimes
NXT Cruiserweight Title Match : Joe Gacy vs Roderick Strong ©
The Background: Joe Gacy has decided he's offended by the idea of the NXT Cruiserweight title as it is a weight-shaming tool. Gacy was able to convince NXT Cruiserweight champion Roderick Strong to face him on the November 23rd NXT 2.0 so now they will fight.
Fanboy Fantasy: Joe Gacy wins the NXT Cruiserweight title, renames it the NXT All-Weight title and loses it when he tries to unify it with Tomasso Ciampa's NXT Men's title. There's no need for a cruiserweight title when 90% of them are cruiserweights anyway, and especially when they're trying to stop that.
Quixotronic Bullpen Predictions:
Kyle: Joe Gacy - I think it will be a New School clean sweep.
Tim: Roderick Strong
NXT Men's Tag Team Titles Match : Kyle O'Reilly & Von Wagner vs Imperium (Fabian Aichner & Marcel Barthel) ©
The Background: Von Wagner was oddly subbed in for Kyle O'Reilly into the NXT Men's title match on the September 14th NXT 2.0 and has now been taken under O'Reilly wing. Elsewhere, Imperium defeated MSK (Nash Carter & Wes Lee) to win the NXT Tag Team titles for the second time on the October 26th NXT 2.0 Halloween Havoc. O'Reilly & Wagner defeated Legado del Fantasma members Joaquin Wilde & Raul Mendoza to become the #1 contenders on the November 30th NXT 2.0.
Fanboy Fantasy: Imperium make quick work of Wagner and O'Reilly and pin O'Reilly. Wagner, thinking he was on the fast track to gold, demolishes O'Reilly before an eventual singles match between the two where O'Reilly takes the pin and leaves NXT to join Cole & Fish in the Post-Crisis Undisputed Era where they are all friends again.
Quixotronic Bullpen Predictions:
Kyle: Imperium - they are one of only three teams to win the titles more than once, so I think we'll get a longer reign out of them.
Tim: Imperium
Men's WarGames Match : Team New School (Bron Breakker, Carmelo Hayes, Grayson Waller, & Tony D'Angelo) vs Team Old School (Johnny Gargano, LA Knight, Pete Dunne, & Tommaso Ciampa)
The Background: NXT 2.0 began with the September 14th NXT 2.0 and saw Bron Breaker debut by defeated LA Knight as well as both Knight and Dunne (along with Von Wagner) lose to Tommaso Ciampa in an NXT Men's Title match. Since then, the old school NXT members have begun fading out if not out-right released. At the October 26th NXT 2.0 Halloween Havoc, Ciampa successfully defended his NXT Men's title against Breaker, while Hayes has more recently defended his NXT North American title against both Johnny Gargano and Dunne on the November 23rd NXT 2.0. Now the waring factions will settle their score in WarGames.
Fanboy Fantasy: The new school slowly dismantle the old school. Once Ciampa joins as the final combatant and the match actually begins, the idea of a DIY reunion sparks fire under the old school team, but the new-generation power is too much. Bron Breaker breaks Gargano for the win after Knight turns on his team. Gargano either takes time off or leaves NXT all together while Ciampa must get revenge for Breaker destroying the one person only Ciampa is allowed to destroy.
Quixotronic Bullpen Predictions:
Kyle: Team New School - I think it will be a New School clean sweep.
Tim: Team Ciampa
Women's WarGames Match : Cora Jade, Io Shirai, Kay Lee Ray, Raquel González) vs Dakota Kai & Toxic Attraction (Gigi Dolan, Jacy Jayne, & Mandy Rose)
The Background: Mandy Rose moved down to NXT and quickly recruited Gigi Dolan and Jacy Jayne to become Toxic Attraction. At the October 26th NXT 2.0 Halloween Havoc, Rose defeated Raquel González to become the NXT Women's champion while Dolan & Jayne defeated Indi Hartwell & Persia Pirotta and champions Io Shirai & Zoey Stark to win the NXT Women's Tag Team titles. Because they are a major team, it's that time of year that they must now deal with WarGames against all they have spited on their way to the top.
Fanboy Fantasy: Despite the superior power of Shirai, Ray, & González, the team foundation of Toxic Attraction is too much and they score the win over weak-link Cora Jade. Afterwards, Toxic Attraction turns on Dakota Kai because she is not one of them, and is in fact old school.
Quixotronic Bullpen Predictions:
Kyle: Toxic Attraction - I think it will be a New School clean sweep.
Tim: Team Kai
NWA Hard Times 2
(Card subject to change)
Colby Corino vs Doug Williams
The Background: This match was announced with the rest of the card on November 19, 2021. Doug Williams is a former ROH Pure champion and a twenty-year veteran, though has recently returned from a two-year retirement. Colby Corino, son of former NWA and ECW World champion Steve Corino, has been a regular on NWA Power and recently gained an ally in JTG after he ran interference on the November 16th Power to aid JTG in a match against Slice Boogie.
Fanboy Fantasy: Colby Corino comes down to the ring with his new ally JTG while Doug Williams comes alone. Since Williams is still recently out of retirement, Colby starts the match very cocky. However, this is Doug Williams, former ROH Pure champion, and he is not having any of that. Colby tries some flashy technical wrestling (it exists!) but Williams shuts him down quickly. JTG tries to distract Williams while Colby comes from behind but Williams senses the attack, turns around and hooks the Guillotine Choke. Corino taps quickly. JTG slides in and confronts Williams after the win, but no blows occur. A future match between Williams and JTG is assured, and Williams enters the NWA with a 1-0 record.
Quixotronic Bullpen Predictions:
Kyle: Doug Williams - Williams appears to be coming in as a special attraction, and while that makes me lean towards the regular, Corino, I think it'll work more for his whiny-brat persona to lose and have more to complain about.
Impact Knockouts Title Match : Kiera Hogan vs Mickie James ©
The Background: Kiera Hogan entered the NWA at August's NWA Empower 2021, losing the Women's Invitational Cup match to winner Chelsea Green. She challenged Mickie James to a singles match and lost on the October 26th Power. Now they will face each other again, only now for Mickie James' Impact Knockouts title.
Fanboy Fantasy: Kiera Hogan has a stronger showing than their first match to show that she's learned since then. They trade blows and stretches and grapples and Hogan is able to keep up with the veteran. Deonna Purrazzo, the former Impact Knockouts champion, is shown watching the match in the crowd, but does not interfere at all - in fact James never even notices her there, so there's not even a distraction. They pass the 10 minute mark (going past the length of their original match) and Hogan is till keeping up. However Hogan gets too cocky and James is able to break a hold and hit the Mickie-DT to score the pin and another win. Hogan is far more pissed this time than she was before, but is able to control herself when James forces her to shake her hand. Purrazzo is shown golf clapping as she leaves the arena, pleased that she'll still be able to defeat James to take her title back.
Quixotronic Bullpen Predictions:
Kyle: Mickie James - the forbidden door is wide open, but I don't see an AEW contracted worker beating an NWA contracted workers (I assume?) for the Impact Knockouts title on an NWA show.
ROH World Tag Team Titles Match : Aron Stevens & JR Kratos vs The OGK (Matt Taven & Mike Bennett) ©
The Background: Aron Stevens contracted out a tag team position to JR Kratos, and the two surprisingly won the NWA Worlds Tag Team championship by defeating Eli Drake (now NXT's LA Knight) and James Storm on UWN's Primetime Live, later rebroadcast as NWA Shockwave in October 2020. While Stevens was initially a heel, the unfortunate death of his original partner, the Question Mark, has led Stevens to rethink his work, turning face and butting heads with his new partner and co-champion. The two were able to successfully defend against the War Kings (Crimson & Jax Dane) on the May 25th Power as well as both the War Kings and Strictly Business (Chris Adonis & Thom Latimer) at NWA When Our Shadows Fall 2021. Their relationship ebbed and flowed and they finally lost their titles at NWA 73 to La Rebelión (Bestia 666 & Mecha Wolf 450. They will now try their luck at the current ROH Tag Team champions, the OGK, before they go on to defend their titles at potentially the final ROH Final Battle.
Fanboy Fantasy: The story of this match, as it has been during practically their whole NWA Worlds Tag Team championship reign is can Aron Stevens and JR Kratos co-exist? They've made it this far, right? Well, no, they finally can't co-exist. Spoilers? Bennett and Taven clearly act as a well-oiled machine while both Stevens and Kratos force their tags. While they are able to continue the match based purely on their individual power advantage over both Taven and Bennett, but anytime they get in the corner for an OGK tag, it is clear that OGK know how to co-exist. The first time Kratos heads over to willingly tag Stevens in, Stevens backs up and refuses the tag. They yell at each other giving Bennett the chance for a quick roll up that Kratos kicks out of. As Kratos recovers, Stevens tags himself in but Kratos turns and slugs Stevens right in the face. The ref tries to stop the two as the begin to brawl but they quickly spill to the outside. OGK can only stand in the ring and watch as the referee starts the 10-count as other officials try to break them up. Billy Corgan and Delirious both try to get between Kratos and Stevens but Kratos slugs Corgan while Stevens slugs Delirious. The match is thrown out and the renewal of NWA and ROH's relationship is openly thrown into question. A few months later though when it looks like ROH is not actually coming back, both renew their relationship as ROH goes looking for title unifications and the NWA is selected to unify with the ROH Women's title, while the OGK lost their titles to the Briscoes at ROH Final Battle 2021 and formally unify the ROH and GCW Tag Team titles. As for Aron Stevens and JR Kratos, they end up in several matches together that ends in a first blood match.
Quixotronic Bullpen Predictions:
Kyle: The OGK - They've been teasing Stevens and Kratos breaking up literally since they won the titles. It's time to pull the trigger.
NWA Worlds Junior Heavyweight Title Qualifying Gauntlet Match : Alex Taylor vs. Ariya Daivari vs. CW Anderson vs. Darius Lockhart vs. Homicide vs. Jeremiah Plunkett vs. Jamie Stanley vs. Kerry Morton vs. Luke Hawx vs. PJ Hawx vs. Sal Rinauro vs. Victor Benjamin
The Background: This match was announced with the rest of the card on November 19, 2021, and will be the first match to determine who will face off for the newly re-activated NWA Worlds Junior Heavyweight title. The title was last held by Barrett Brown who had only won it a month prior to the NWA vacating all but the NWA Worlds Heavyweight title (at the time Tim Storm) and NWA Worlds Women's title (at the time Jazz) upon Billy Corgan's purchase of the NWA. I am not clear what the exact weight limit is unless CW Anderson is a lot smaller than I remember him being.... twenty years ago in ECW.
Fanboy Fantasy: Sal Rinauro draws the short straw and comes out first for the gauntlet match. Kerry Morton, son of Ricky Morton, gets number two. The announcers push Morton as a third-generation star, but Rinauro gets the better of him for the first elimination. Next up is CW Anderson who Rinauro has a touch more trouble with but again is able to pin. Jeremiah Plunkett is out next and amazingly Rinauro (who really has the crowd and the announcers behind him) is able to eliminate his third competitor. Rinauro is starting to tire out and dread enters his face when Homicide comes out fifth. Homicide brawls Sal to the corner right away as the announcers openly wonder if Sal Rinauro has any left in him for a former ROH World champion. After a quick schoolboy to end it early, Rinauro actually reverses Homicide and gets a three count! Homicide is too shocked to react and Rinauro starts running around the ring in celebration - except he still has more people to get through. Luke Hawx, one half of Hawx Aerie, is out next, and he is able to pin Rinauro to finally eliminate the first entrant. Next is Alex Taylor whom Hawx eliminates, and next is Luke's son, PJ Hawx. The two shake hands and grapple, and in the end PJ is able to sneak a win past his father who may have been going easy on him. They embrace as Victor Benjamin is next, whom PJ is able to eliminate. Down to the final four (including PJ Hawx), next up is Darius Lockhart who dashes all hope for Hawx Aerie by eliminating PJ. Next out is Ariya Daivari who counters and eliminated Lockhart, and then final entrant Jamie Stanley. Ariya Daivari is one step closer to become the new NWA Worlds Junior Heavyweight champion - but who will he have to face next?
Quixotronic Bullpen Predictions:
Kyle: PJ Hawx - I get the feeling we'll see PJ and Luke as the final two, and the son will beat the father to advance to (and eventually lose in) the final to determine the new champion.
NWA Worlds Junior Heavyweight Title Qualifying Match : Austin Aries vs Rhett Titus
The Background: This match was announced with the rest of the card on November 19, 2021, and will be the second match to determine who will face off for the newly re-activated NWA Worlds Junior Heavyweight title. Instead of 10 men facing off for one spot, it will be a only 2 men facing off for the second spot which does not seem fair at all. What the hell, Billy?
Fanboy Fantasy: Aries and Titus who were last in a match back in 2010 in Ring of Honor on the same side against the Briscoes meet again on opposite ends. Titus leans on pure wrestling as he has recently in ROH while Aries leans into the boos the fans give him and fights dirty. The two are pretty evenly matched so they're able to go for a few minutes. Aries tries to lock in a Last Chancery but Titus breaks out. Titus likewise tries to hit the Rhettribution DDT, but Aries wiggles out. Later on Aries is able to his a 450 Splash for the win and to advance to the NWA Worlds Junior Heavyweight match. Daivari comes out to congratulate Aries and offer his hand, but Aries laughs and walks away. Boo this man! He is not a good sport! On a future NWA Power, Daivari pins Aries to become to new NWA Worlds Junior Heavyweight champion.
Quixotronic Bullpen Predictions:
Kyle: Austin Aries - he's from Milwaukee, so he gets the easy vote.
NWA Television Title No DQ Match w/ Special Guest Referee Da Pope : Cyon vs Tyrus (w/ Austin Idol) ©
The Background: Cyon, known first simply as the "Masked Mystery Man" debuted with a win over Matthew Mims on the June 22nd Power. He soon appeared to ally with Austin Idol's group along with Tyrus and Jordan Clearwater, even helping their team defeat Da Pope and The End at NWA 73. However, Tyrus held a three-way #1 contenders match to his NWA Television title on the September 14th Power that saw Clearwater defeat both Cyon and Jeremiah Plunkett, and then Tyrus and Clearwater put on a farce of a match for an easy Tyrus title defense on the October 12th Power. Cyon had enough and broke from the group and will now challenge for Tyrus' title.
Fanboy Fantasy: Elijah Burke starts refereeing the match completely fair and square. Cyon also does his best to take on Tyrus, but Tyrus not only has the strength advantage but also the entire Austin Idol team behind him. Idol, Jordan Clearwater, and BLK Jeez trip Cyon up a few times clearly to the cameras and announcers, but are good about doing it while Da Pope is busy with Tyrus. Of course after a few minutes Pope finally catches Clearwater in the act and sends him to the back. Austin Idol is able to argue his way into staying so the match goes on. When Tyrus "accidentally" runs into Pope, Idol slides him a chair - Tyrus swings but Cyon is able to dodge, grab the chair and hit Tyrus instead. But Tyrus doesn't fall. Cyon sees Pope is still down so hits Tyrus again, and he feels it a little this time. Cyon takes a third swing and Tyrus falls. He goes for a pin but Pope is just staggering up while Tim Storm is out from commentary trying to help him. Burke gets to the pin but Tyrus powers out before the three. Storm points to the chair and let's Pope know it was Idol that introduced it so now Idol and BLK Jeez are sent to the back, but no one is disqualified. Pope hands the chair off to Storm while Tyrus hits a low blow on Cyon that literally lifts him off the ground. A body splash more and Tyrus gets the pin when Pope turns around and he counts 1, 2, and then Burke stops counting! Tyrus erupts on Pope and the two unleash blows on each other. Cyon recovers, hits a backstabber on Tyrus and rolls him up. Even with an obvious fast count, Tyrus pushes out after 2 (really barely a 1). They brawl for another minute before Tyrus hits Cyon with a Chokeslam and then hits Pope with the same on top of Cyon. Tyrus pins Cyon and forces Pope's limp hand to count 1, 2, 3. The bell doesn't ring right away until Tyrus starts yelling at Tim Storm while Austin Idol returns to hit the bell confirming the end. Storm slides into the ring and steps up to Tyrus, but even Tyrus with Idol back behind him backs off - he just had a match so he doesn't want to deal with the former NWA Worlds Heavyweight champion. On the next set of Powers, Pope still wants his original rematch, Cyon wants another shot due to the dirty plays that occurred in his opportunity, and now Tim Storm has been pushed back in. Eventually Storm wins the title from Tyrus and begins his Lucky 7 wins with the title to earn what otherwise has been stripped from him — another shot at the Ten Pounds of Gold.
Quixotronic Bullpen Predictions:
Kyle: Cyon - I'm 50/50 on this one, so let's go for who I'd rather see walk out with the belt.
NWA National Title Match : Judais (w/ Father James Mitchell) vs Chris Adonis ©
The Background: Judais first appeared along with the Sinister Minister (that name never gets old, btw) at NWA 73 that saw him win an NWA National title #1 contendership battle royal. He defeated Jeremiah Plunkett on the September 7th Power, but then ran afoul of James Storm - first they went to a no contest on the September 28th Power, then taking a loss to Storm on the October 5th Power. However after a strong win over Sal Rinauro on the November 2nd NWA By Any Means Necessary special, Judais is ready to take his shot at Chris Adonis' title.
Fanboy Fantasy: I'll be honest - I have nothing for this match. It's weirdly heel vs heel, I guess? Chris Adonis retains, and then on future Power episodes Adonis tries to be the leader of Strictly Business since he has a championship but Latimer doesn't like it since he's been with Strictly Business longer. They eventually comes to blows over the title, and Adonis ends up being the face? Right? Latimer wouldn't be the face, I don't think. Next!
Quixotronic Bullpen Predictions:
Kyle: Chris Adonis - there's no reason to take the title off of Adonis yet.
NWA Worlds Women's Tag Team Titles Match : Kylie Rae & Tootie Lynn vs Lady Frost & Natalia Markova vs The Hex (Allysin Kay & Marti Belle) ©
The Background: Allysin Kay & Marti Belle defeated both AEW's KiLynn King & Red Velvet and Hell on Heels (Renee Michelle & Sahara Seven) at NWA Empower 2021 to win the NWA Worlds Women's Tag Team titles. They successfully defended those title against Jennacide & Paola Blaze on the October 26th Power, and against Thunderkitty & Tootie Lynn on the November 2nd NWA By Any Means Necessary special. Now we'll (maybe?) get a three way dance for the titles (or maybe not as at least Lady Front may have to pull out of the show for health reasons).
Fanboy Fantasy: If Lady Frost does have to pull out, let's sub in Masha Slamovich because... Russians? Or at least Eastern Europeans? I assumed it would have been Lady Frost (and Kylie Rae) that would give the champions the most trouble, but maybe the new Eastern Block can gel quickly? I'm stalling because again I don't have anything for this match other than the Hex retain. Belle pins Rae.
Quixotronic Bullpen Predictions:
Kyle: The Hex - both teams feel thrown-together and Kay and Belle are a solid team. Let's them hold the titles as long as needed.
NWA Worlds Tag Team Titles Match : The End (Odison & Parrow) vs La Rebelión (Bestia 666 & Mecha Wolf 450) ©
The Background: La Rebelión debuted with the NWA at NWA When Our Shadows Fall 2021 with a win over El Rudo & Sal Rinauro, Marshe Rockett & Slice Boogie, and The End. They went to a no contest with The End in a standard tag team match on the June 8th Power, but were able to defeat the admittedly dysfunctional team of Aron Stevens & JR Kratos to win the NWA Worlds Tag Team titles at NWA 73. The End won a tournament to win #1 contendership, defeating Cyon & Jordan Clearwater, former champions Stevens & Kratos, and finally Hawx Aerie (Luke & PJ Hawx).
Fanboy Fantasy: The End and La Rebelión Amarilla is another battle between strength and speed as Parrow and Odinson do their best to quickly overpower the luchadores. However Bestia and Mecha Wolf are able to work the quick tags and double-team moves. In the end, the Rebelión is able to get the better of The End and get the pin for the successful defense. After the match as Mech Wolf 450 and Bestia 666 stand tall, Rey Horus and Black Danger head out from the back. The other two members of the Crash's La Rebelión Amarilla quickly start beating down Parrow and Odinson. Hawx Aerie run from the back to make the save and chase them off, but the announcers quickly mention: Luke Hawx is a former member of La Rebelión Amarilla. Luke and Bestia 666 lock eyes, but no blows are thrown between the teams. Bestia and Mecha continue defending the titles in both the US and Mexico and hold them at least until the Crockett Cup returns in 2022 where they eventually meet the GCW/ROH Tag Team champions the Briscoes along with 2-time AEW Tag Team champions FTR.
Quixotronic Bullpen Predictions:
Kyle: La Rebelión - it's too early to take the belts off them.
NWA Worlds Women's Title Match : Melina vs Kamille ©
The Background: Kamille defeated AEW's Serena Deeb to win the NWA Worlds Heavyweight title back at NWA When Our Shadows Fall 2021. She pulled double duty at NWA 73 weekend by defeated AEW's Leyla Hirsch at NWA Empower 2021 and then Chelsea Green at NWA 73 proper, and then defeated Kenzie Page 2-0 in a best 2 out of 3 falls match on the November 9th By Any Means Necessary special. Melina, who has been with NWA since the Power-era began along with Kamille, won a three-way dance against Green and Kylie Rae on the October 26th Power to earn her shot at the Burke.
Fanboy Fantasy: Kamille starts hot with quick clotheslines and sets up for two consecutive power bombs to hopefully power her way into a quick win, but Melina holds on and is able to kick out. Melina holds on while Kamille beats her up for a few more minutes before Melina is able to capitalize on a dodged spear into the turnbuckle from Kamille. Melina starts working Kamille's legs and back to take away her leverage and to set up for a Last Call. The two even out for a few minutes but without the quick win, Kamille starts wearing out. Eventually Melina is able to hit the Last Call and makes the pin - NWA's Living Legend is finally the Worlds Women's champion! Impact Knockouts champion Mickie James and special guest ROH Women's champion Rok-C come out from the back to celebrate with Melina. Kamille recovers and is about to attack Melina when she sees the other champions and slowly backs off. However, Kamille is coming back for her title, and on Power Melina won't have backup.
Quixotronic Bullpen Predictions:
Kyle: Melina - I think we'll finally see Melina live up to the whole "Living Legend" moniker.
Nick Aldis vs Thom Latimer (if one is disqualified, they are suspended for eight weeks)
The Background: Thom Latimer (alongside his Wild Cards partner Royce Isaacs) were early allies to then-NWA Worlds Heavyweight champion Nick Aldis when NWA Power debuted, soon dubbing themselves Strictly Business. The original version of Strictly Business was last seen at the first NWA Hard Times 2020 when the Wild Cards failed to regain the NWA Worlds Tag Team titles (Eli Drake & James Storm won the belts) while Nick Aldis successfully defended his title against ROH's Flip Gordon. Soon after, the #quixotine started and NWA went dark. When NWA returned in September 2020 (-ish), Isaacs had moved on and it wasn't until March's NWA Back for the Attack 2021 that Chris Adonis joined up and quickly slid into place as Isaac's replacement. Aldis appeared to be focusing on the business end of Strictly Business and teased dropping Latimer and Kamille if necessary while Kamille also stirred the pot by mentioning that Latimer was obviously worthy of an NWA Worlds Heavyweight title. Once Aldis lost the Ten Pounds of Gold to Trevor Murdoch at NWA 73, all bets were off. Latimer and Adonis turned on their former leader as soon as Aldis began singing praises for his opponent and showing a lighter side. This new side of Aldis saw him team with another former nemesis, Tim Storm, to defeat Latimer & Adonis (who it was mentioned were able to trademark the Strictly Business name behind Aldis' back) on the October 5th Power, and then Aldis and Murdoch teamed to defeated Latimer & Adonis on the November 9th By Any Means Necessary special. Now we'll finally get the singles match.
Fanboy Fantasy: Aldis and Latimer start hot and begin brawling even before the bell rings. Aldis maintains the advantage for the first few minutes until Latimer maybe on purpose but accidentally knocks out the referee. While Aldis checks on the ref, Latimer slides to the outside and grabs a chair and slams Aldis in the back with it. Latimer hits him again and then tosses it aside and poses at the crowd - he knows there's no reason to pin without a ref. Either way, Aldis is still able to recover before the ref and start fighting his way back. A few minutes later, Aldis accidentally but not really shoves the ref into Latimer, knocking the ref out again and giving now Aldis time to pull out some brass knuckles from his trunks and sock Latimer in the face. Again no ref until the opponent is recovered so they keep brawling. The end comes unfortunately when Latimer is able to get ahold of the brass knuckles when the ref is again distracted, then he pops himself in the forehead and tosses the knuckles onto Aldis' laying body. When the ref sees, it looks like Aldis had hit Latimer with the knuckles so Aldis gets disqualified and Latimer gets the win which he will brag about (while omitting certain details) about on future episodes of Power as he slides into a feud with fellow Strictly Business member Chris Adonis. Aldis, needing to re-center himself, goes on an NWA-sponsored walk-about, popping up for a surprise match at ROH Final Battle, as an AEW TNT title opponent, and on Impact (alongside Doug Williams) to backup Josh Alexander against Moose, Morrissey, and Jonah Rock.
Quixotronic Bullpen Predictions:
Kyle: Thom Latimer - Aldis has won too many of their encounters and Murdoch needs some heels to defend against within the NWA Power universe.
NWA Worlds Heavyweight Title Match : Mike Knox vs Trevor Murdoch ©
The Background: Trevor Murdoch defeated Nick Aldis to win sweet Charlotte, the Ten Pounds of Gold, the NWA Worlds Heavyweight title on August 29, 2021, at NWA 73. Had he lost, he would have been forced to retire, so it worked out pretty well for him. Since then, Murdoch teamed with Elijah Burke to win a three-way tag team match against both Crimson & Jeremiah Plunkett and The End on the August 30th NWA Power, and then teamed with former champion Aldis against his former associates Strictly Business (Thom Latimer & Chris Adonis) on the special November 9th By Any Means Necessary special. After the main event, Murdoch was posing with a fan when Mike Knox showed up, locked both in the main event's cage, and assaulted the champion. Knox believes that Trevor Murdoch is no Harley Race and wants to fight about it. Murdoch, to defend both his and Race's honor, also now wants to fight about it, and it will be for the NWA Worlds Heavyweight title.
Fanboy Fantasy: This quickly becomes a hoss on hoss brawl. Murdock tries to use traditional moves but Knox just brawls hard making the whole ordeal more of a fight than a match. Knox slides out of the ring and throws in the ring steps while Murdoch catches his breath. As Knox slides back in, Murdock kicks the steps away, but Knox tries to spear Murdock into the steps, narrowly missing. Murdock is able to trip Knox into the steps head first, but only gets a two count. Knox counters by picking up the steps and smashing them into Murdock's face, causing a quick disqualification. NWA President Billy Corgan interrupts saying that they can't end the show with a DQ finish. Knox's actions are unbecoming of someone that he had allowed to have an NWA Worlds Heavyweight title match, but no longer. They two are going to continue to fight in a non-DQ match as long as the champion agrees to it, but it will no longer be for the title, and in fact it will be a long time before Knox will be allowed to challenger for the Ten Pounds of Gold. Murdock, wiping blood from his lips, agrees to continue the fight. While Corgan steps away with Sweet Charlotte, Murdock swings the steps at Knox and knocks him down, then the champion quickly goes to taking off a turnbuckle. As is custom, Knox is able to counter and its Murdock who takes the steel ring post to the face, not Knox. Chairs enter the mix, as do kendo sticks, with both competitors taking damage. Knox rips the turnbuckle post out of its socket and tries to bash it into Murdock's head, but Murdock dodges and headbutts Knox. Mudock uses the post to start wrapping the loose ropes around Knox finally sedating him. He's able to pull him up to the middle (still working) turnbuckle and hit a bulldog on Knox while he's tied up in the top rope and Murdock gets the 1, 2, 3. While medics check on Knox, Billy Corgan returns with the Ten Pounds of Gold and gives it back to Murdock who poses. However, a new challenger approaches: Brody King, flanked by Homicide (seen much earlier in the night) and Tony Deppen appear at the announce table. King likes what he saw from the champion. He had violence in his heart. And while the NWA Worlds Heavyweight title is steeped in tradition, it's also soaked in the blood of its former champions, and who knows more about violence than Violence Unlimited? Since they succeeded in ridding the world of honor, why not take tradition next?
Quixotronic Bullpen Predictions:
Kyle: Trevor Murdoch - there's no way Knox walks out as NWA Worlds Heavyweight champion.
That's it for our NWA Hard Times 2021 & NXT 2.0 WarGames preview and fantasy booking. We'll be back in a few weeks with... you know what? Fuck it, we're going to try NJPW Wrestle Kingdom 16. We got our feet wet this time with not having a WWE show as the lead and we're going to do it again. We'll pop in WWE Day One for a mini-preview, probably? After that, back to our cruel mistress with WWE Royal Rumble 2022. Will they have enough wrestlers to fill two rumbles?!
In the meantime, if you haven't already, please checkout season one of the all-fantasy Quixo booking with WWE 2021 : Quixo-WrestleMania 37, Quixo-Great American Bash 2021, and Quixo-SummerSlam 2021! What's better than some fantasy booking? All fantasy booking.
Thanks for joining us again and be sure to subscribe on Facebook and follow https://www.quixotronic.com/ for more questionable content.