Fanboy Wrestletronic: NWA Crockett Cup 2022
Welcome... FINALLY... to the NWA Crockett Cup! It's been three long (oh so fucking long) years since the last Crockett Cup back in 2019, and before that it had been 31 years!
The last time there was a Crockett Cup, it was before the #quixotine, the NWA had just come back after its purchase by Billy Corgan, they used the tournament to crown new NWA Worlds Tag Team champions (won by Villain Enterprises' Brody King & PCO), and the main event saw NWA Worlds Heavyweight Champion Nick Aldis successfully defend his title against unknowingly-problematic Marty Scurll! In fact, the 2020 incarnation was set to have a rematch between the two before the #quixotine shut everything down and Twitter correctly took care of one of the combatants.
We're going to keep this opening short because The Show of Shows (tm) WrestleMania 38 is in two weeks and sometimes this takes a while. However, I've fantasy-booked teams going into the next Crockett Cup so many times that after checking with our Quixotronic legal team, it turns out I am legally obligated to give you a preview and fantasy booking for the NWA Crockett Cup. They informed me that the first time I made reference to the Crockett Cup was way back November 2020's NXT Takeover/WWE Backlash Review. Thankfully they said I didn't have to go back to attempting reviews - that's the boring part of wrestling. Who cares how many stars something gets? Did you enjoy yourself? Then stars all around!
Either way - it's about damn time the Crocket Cup is back. Time for some goddamn tag team wrestling. To get ready, first check in with NWA President Billy Corgan and associate Simon Diamond for the bracket breakdown, I'll see you after the video. And make sure to make it to the end of today's preview - there's a treat for all you good Quixo-heads down there.
Let's check in with the results from the latest round of the all-new all-different Quixotronic Wrestling Shame Challenge!
Previously on Fanboy Wrestletronic…
Standings going into AEW Revolution 2022 & Impact Sacrifice 2022 :
1st Place: Kyle 63.2% (108-63)
2nd Place: Tim 60.9% (67-43)
3rd Place: Ryan 51.3% (39-37)
4th Place: Andy 45.9% (34-40)
Impact Sacrifice 2022 results :
Impact X-Division Title Match : Trey Miguel © def. Jake Something by pinfall.
Kyle: Trey Miguel (1-0)
Eddie Edwards def. Rhino by pinfall.
Kyle: Eddie Edwards (2-0)
Impact Knockouts Tag Team Titles Match : The Influence (Madison Rayne & Tenille Dashwood) def. The IInspiration (Cassie Lee & Jessie McKay) © by pinfall to win the Impact Knockouts Tag Team titles.
Kyle: The IInspiration (2-1)
Jonah Rock def. PCO by pinfall.
Kyle: Jonah Rock (3-1)
Jay White def. Alex Shelley by pinfall.
Kyle: Jay White (4-1)
ROH Women's Title Match : Deonna Purrazzo © def. Chelsea Green by submission.
Kyle: n/a (4-1)
Impact Knockouts Title Match : Tasha Steelz def. Mickie James © by pinfall to win the Impact Knockouts title.
Kyle: Tasha Steelz (5-1)
Impact Tag Team Titles Match : Violent by Design (Eric Young & Joe Doering) def. The Good Brothers (Doc Gallows & Karl Anderson) © by pinfall to win the Impact Tag Team titles.
Kyle: The Good Brothers (5-2)
Impact World Title Match : Moose © def. Heath Miller by pinfall.
Kyle: Moose (6-2)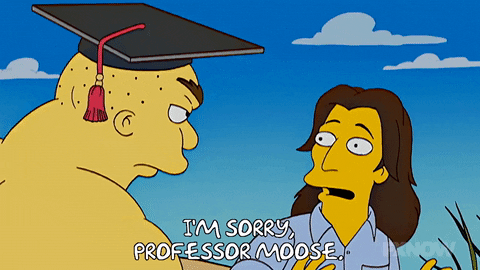 AEW Revolution 2022 results :
Eddie Kingston def. Chris Jericho by submission.
Kyle: Chris Jericho (0-1)
AEW Tag Team Titles Match : Jurassic Express (Jungle Boy & Luchasaurus) © def. reDRagon (Bobby Fish & Kyle O'Reilly) and the Young Bucks (Matt & Nick Jackson) by pinfall.
Kyle: Jurassic Express (1-1)
Face of the Revolution Ladder Match for a future AEW TNT Title Match : Wardlow def. Christian Cage, Keith Lee, Orange Cassidy, Powerhouse Hobbs, & Ricky Starks.
Kyle: Wardlow (2-1)
AEW TBS Title Match : Jade Cargill © def. Tay Conti by pinfall.
Kyle: Jade Cargill (3-1)
Dog Collar Match : CM Punk def. MJF by pinfall.
Kyle: CM Punk (4-1)
AEW Women's Title Match : Dr. Britt Baker, DMD © def. Thunder Rosa by pinfall.
Kyle: Thunder Rosa (4-2)
Jon Moxley def. Bryan Danielson by pinfall.
Kyle: Jon Moxley (5-2)
Darby Allin, Sammy Guevara, & Sting def. the Andrade/Hardy Family Office (Andrade el Idolo, Isiah Kassidy, & Matt Hardy) by pinfall.
Kyle: Darby Allin, Sammy Guevara, & Sting (6-2)
AEW World Title Match : Hangman Adam Page © def. Adam Cole by pinfall.
Kyle: Adam Page (7-2)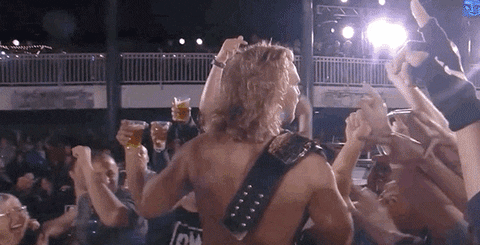 And now the conclusion…
New standings after AEW Revolution 2022 & Impact Sacrifice 2022 :
1st Place: Kyle 64.4% (121-67)
2nd Place: Tim 60.9% (67-43)
3rd Place: Ryan 51.3% (39-37)
4th Place: Andy 45.9% (34-40)
Who will survive!?
If you want to watch NWA Crockett Cup 2022 live on Saturday and Sunday (March 19-20, 2022), you'll want to subscribe or purchase it directly on Fite. Until then, here's your Quixotronic preview of the shows. As always: cards are subject to change.
NWA Crockett Cup 2022
NWA Television Title Match : Rodney Mack vs Tyrus ©
The Background: Tyrus won the NWA Television title way back on the April 27th (2021) NWA Powerrr, and has since had only four title defenses: BLK Jeez on the August 31st (2021) NWA Powerrr four months after winning it, Jordan Clearwater on the October 12th (2021) NWA Powerrr a month and a half later (and note - they both work under the Idolmania Sports Management umbrella with Tyrus), Cyon at NWA Hard Times 2 in December 2021 in his first legitimate defense, and finally Jaden Roller on the January 11th NWA Powerrr. Rodney Mack accompanied his wife Jazz into the NWA when she was honor at NWA Hard Times 2 and has since competed in the the Team War tournament along with Odinson & Parrow of The End, losing in the final to Strictly Business & El Rudo. Now he will have his chance at single action for the NWA Television title that he will hopefully defend more than quarterly.
Fanboy Fantasy: While Tyrus has the entire Idolmania crew out with him, Mack is joined by his wife and former NWA Worlds Women's Champion Jazz. Jazz keeps everyone at bay because she fucking Jazz and you don't mess with her. Tyrus tries to overpower Mack quickly but Mack is able to strike back quickly and effectively. With time running down on the 6:05 match time, Mack is able to counter a running Tyrus into a spinebuster and hook the Black Out camel clutch. Tyrus tries to hold on until the time elapses but the ref calls for the bell with 1 second left - Tyrus taps. On future NWA Power episodes, Mack along with Jazz talk about how this may be the last title he ever wins, and this may be his last run - but if getting seven more victories gives him a shot at the Ten Pounds of Gold, then goddamnit he's going out on top. Mack eventually gets his seven victories to be the first man to cash out for his shot at the NWA Worlds Heavyweight title, but goes out on his back with the champion. Not a bad way to end.
Quixotronic Bullpen Predictions:
Kyle: Tyrus - how does he only have 4 title defenses? Does his winning the title count as five? Is he two away from the "Lucky 7" to earn a NWA Worlds Heavyweight title shot? I enjoy most everything about NWA, but Tyrus and his grasp on the TV title is a glaring exception.
NWA National Title Match : Jax Dane vs Anthony "Crimson" Mayweather ©
The Background: The breakup of the War Kings started at NWA Back for the Attack 2021 when they both lost in a four-way match (along with Jordan Clearwater) to Slice Boogie. They then soon lost in tag team action to Boogie & Matthew Mims, and though they earned a Worlds Tag Team title match, they lost to then-champions Aron Stevens & JR Kratos on the May 25th (2021) NWA Powerrr. On the same episode, Dane eliminated Crimson in a battle royal to determine the new #1 contender to the Ten Pounds of Gold (won later by Trevor Murdoch). After a loss again to champions Stevens & Kratos at NWA When Our Shadows Fall 2021, Dane finally turned on Crimson. Dane defeated Crimson when he cheated with a shot of powder to the face on the November 9th (2021) By Any Means Necessary NWA Powerrr, and the two have avoided each other since. Crimson has since shed his old name, now going by his presumably given-name of Anthony Mayweather and went ahead and won the NWA National Championship by beating Chris Adonis at the March 1st PowerrrTrip NWA Power. Now that Crimson has gold, Dane is back looking to take it from him.
Fanboy Fantasy: Jax Dane tries to blindside Crimson before the bell rings but Crimson is able to block his attack. The ref rings the bell and the two pummel each other. They go back and forth and are able to counter most of each other's moves. They end up on the outside, Dane throws Crimson into the steps but Crimson is able trip Dane into the turnbuckle. The ref tries to get the back in the ring but gets knocked out while in between the two. Dane immediately pulls out brass knuckles and punches Crimson right in the face, busting him open. He tosses Crimson into the ring and rolls him up, but the referee is still out. Dane drops the knuckles and slides to the outside to grab the referee. Once back in the ring, the ref starts counting groggily 1, 2– but then notices the knuckles next to Crimson. He figures it out and calls for the bell - Dane is disqualified. While Dane argues with the ref, Crimson gets up, grabs the knuckles, and bashes Dane in the head. Dane rolls/falls out of the ring while Crimson slowly celebrates with his title.
Quixotronic Bullpen Predictions:
Kyle: Crimson - I'd like them to do a little more with former NWA Worlds Heavyweight Champion Jax Dane, but I don't think it'll involve beating Crimson for his newly won NWA National title.
NWA Women's Tag Team Titles Match : Pretty Empowered (Ella Envy & Kenzie Paige) vs The Hex (Allysin Kay & Marti Belle) ©
The Background: The Hex defeated AEW's KiLynn King & Red Velvet in a tournament final to win the reactivated NWA Women's Tag Team titles at August's NWA EmPowerrr 2021. They defeated Jennacide & Paola Blaze on the October 26th (2021) NWA Powerrr, Thunderkitty & Tootie Lynn on the November 2nd (2021) By Any Means Necessary NWA Powerrr, and survived a fatal-four way at NWA Hard Times 2. Now they will face Pretty Empowered, the team of Ella Envy and Kenzie Paige who was recently suspended from NWA USA by acting authority figure Medusa.
Fanboy Fantasy: The champions dominate quickly and efficiently, keeping Ella Envy on their side of the ring and hitting quick tags. At first Envy is able to kick out, but soon she has already been too beat up that Paige needs to break the pin. During an attempt at a tag team move, Envy gets lucky and dodges a move causing Kay and Belle to run into each other, give her enough time to make the hot tag to Paige. Paige tries to power up and take down both competitors, but they are able to overpower her pretty quickly. However, a well-timed surprise schoolboy pin from Paige gives her team the win and the titles. On future episodes of NWA Power, Paige (w/ Envy) calls out Medusa to gloat about winning gold despite her trying to suspend her and hold her back. Medusa doesn't take kindly to being showed up, so uses this as a reason to start bringing in new women tag teams to try and defeat Pretty Empowered because just stripping them of the titles would be too easy. The Hex are also denied a rematch because Medusa is angry that they let Paige and Envy beat them in the first place, so they unite behind Pretty Empowered and help the new kids out with the understanding that they get a titles shot as soon as the NWA allows it.
Quixotronic Bullpen Predictions:
Kyle: The Hex - I like Kay & Belle as a team and see no reason to take the belts off them just yet.
NWA Worlds Junior Heavyweight Title Tournament Final : Austin Aries vs Colby Corino vs Darius Lockhart vs Homicide
The Background: The NWA Worlds Junior Heavyweight Title Tournament started in December at NWA Hard Times 2 when Homicide won a 10-man gauntlet match to earn a spot in the final fatal-four way match. Since then, Austin Aries, Colby Corino, and Darius Lockhart have all made their way to the final match, and finally three months after the tournament began we will crown a new NWA Worlds Junior Heavyweight champion.
Fanboy Fantasy: If we can get this as close to a standard four-way WCW cruiserweight match as possible, then we're doing it right. It's a goddamn mess and bodies fly all over the place. Do they hit every move correctly? No. Is there miscommunication? Absolutely. But is it stupid fun? Yes. The end sees Homicide pin Austin Aries to win the reactivated title. Homicide holds onto the belt for a few months and has defenses not only on NWA Power, but also ROH when it returns and GCW to bring a sense of legitamacy to the title. He defends against former champion Barrett Brown (stripped of the title when Billy Corgan purchased the NWA) at NWA74 to close that continuity gap. Eventually though, Sal Rinauro comes calling, now fully empowered and embraced by the Sinister Minister, who defeats Homicide in a surprisingly bloody battle to take the title.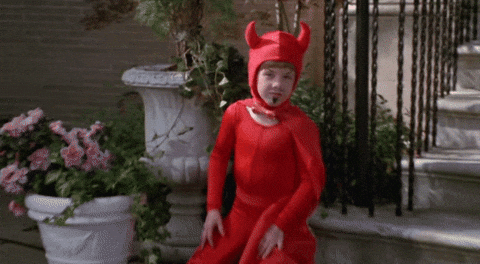 Quixotronic Bullpen Predictions:
Kyle: Colby Corino - I'm down to either Corino or Austin Aries, so I'll err on the side of the new blood. Plus you can mention how now both father and son have been NWA World Champions of varying weightclasses.
NWA Worlds Women's Title Match : Chelsea Green vs Kylie Rae vs Kamille ©
The Background: Kamille won the NWA Worlds Women's title at June's NWA When Our Shadows Fall 2021 by defeating AEW's Serena Deeb. She has since successfully defended against AEW's Leyla Hirsch at NWA EmPowerrr 2021, Chelsea Green at NWA 73, Kenzie Paige at the November 9th By Any Means Necessary NWA Power, Melina at NWA Hard Times 2, Kiera Hogan on the February 8th NWA Power, and most recently Taryn Terrell at the February 22nd PowerrrTrip NWA Power. But those were all singles matches - now she must defend her The Burke against two women at the same time, and could lose the title even if she isn't pinned!
Fanboy Fantasy: Since Chelsea Green has broken her wrist again, she has now gone full Bob Orton Jr and is just wrestling with the cast from now on. Kylie Rae looks excited about the cast and asks to sign it, but then punches the cast over and over, all while Kamille is still coming to the ring. Green is flush with pain and slides out, leaving Kamille and Rae to start the match. It's speed versus power while medics check on Green. As soon as Kamille goes for a pin though, Green breaks from the medics to slide in and break the pin. Kamille goes for the cast but Green is too quick and her and Rae start double teaming the champion. Green goes for a pin, but Rae breaks it. Rae goes for a pin, Green breaks it. They both go for a pin, Kamille powers them both off her. The end sees Kamille hit the spear in Rae only for Green to blindside her with a stiff cast-shot to the head, over and over. Once Kamille stops fighting, Green goes for the pin. Rae groggily tries to stop it but can't - 1, 2, 3, new NWA Worlds Women's Champion, and at least for now, the Cardonas have all the power.
Quixotronic Bullpen Predictions:
Kyle: Chelsea Green - I'm not just fantasy-booking the Cardona family with all the gold, I'm also a believer of the Cardona family with all the gold.
NWA Worlds Heavyweight Title Match (w/ special guest referee Jeff Jarrett) : Nick Aldis vs Matt Cardona ©
The Background: Matt Cardona entered the NWA after Trevor Murdoch's successful NWA Worlds Heavyweight title defense against Mike Knox at NWA Hard Times 2. Claiming to have come to visit his friends Murdoch and Knox, it was quickly apparent that Cardona had his eyes set on not just the Ten Pounds of Gold, but to reshape the NWA in his image. When he grew up, he watched WWE because the NWA was boring - and it still is. No entrance music? No pyro? And Murdoch tried to hold him back when they were both in WWE. The two met in the ring in a 3-way tag team match on the January 11th NWA Power when Cardona and Mike Knox defeated both Murdoch & Tim Storm and Chris Adonis & Thom Latimer of Strictly Business when Cardona pinned Murdoch's partner Storm. The two finally had their match on the March 8th PowerrrTrip NWA Power where Matt Cardona pinned a bloodied Trevor Murdoch to win the NWA Worlds Heavyweight championship. Upon his win, former champion Nick Aldis joined him in the ring and explained that he had never requested his rematch for the title - but now he will against Cardona. Former NWA Worlds Heavyweight champion Jeff Jarrett has been announced as the special guest referee.
Fanboy Fantasy: The two start out slow, feeling each other out - the longer Aldis lasts, the more his championship experience should work against Cardona. They each are able to go for a pin a couple of times in the first fifteen minutes, and Jarrett plays each side evenly in his counts. Aldis is getting more confident as they go while Cardona is getting more manic. Knowing that it's taking too long, Cardona grabs the Ten Pounds of Gold and takes a swing at Aldis - he is able to dodge and Jarrett grabs the title from Cardona and starts scolding him about integrity. Aldis steps in and starts suplexing Cardona and goes for a pin. Jarret noticeably counts fast but Cardona still kicks out. Aldis, not wanting to win that way, starts arguing with Jarrett. While they are distracted, Cardona slides out and pulls a Jarrett-branded guitar out from under the ring. He slides in and swings again at Aldis, but the National Treasure again dodges only for Jarrett to take his own guitar to the head. Medics tend to Jarrett and Tim Storm comes out while trying to squeeze into a referee shirt. Before Storm can hit the ring, Cardona is able to hit Aldis with the remains of the guitar neck, busting him open. Cardona rolls up Aldis but he kicks out before Storm gets the three count. Storm tries to get Aldis to slow down and check in with the medics attending to Jarrett, but Aldis pushes Storm away as he and Cardona continue to throw down. They spill to the outside and brawl into the crowd for a bit, until Aldis gains control and is able to drag Cardona back into the ring. Cardona is able to get up and hit a diving elbow, but Cardona kicks out. They brawl some more when Jarrett gingerly slides back into the ring - he and Storm can be seen to the side transferring referee power back to Jarrett. Storm goes to head out of the ring, but Jarrett grabs him from behind and hits The Stroke, downing the former champion. Aldis and Cardona both appear shocked when they realize what just happened, but Cardona slowly smiles and hits Aldis with a Radio Silence on a distracted Aldis. Jarrett slides in and counts a very relaxed 1-2-3 to award the match to Cardona, successfully defending the title. Jarrett proudly hands the Ten Pounds of Gold back to Cardona while new NWA Worlds Women's Champion Chelsea Green comes back to the ring to all celebrate together. The Last Outlaw has struck again and has been in cahoots with the Cardonas this entire time. While the Cardonas start making out, Jarrett gets on the mic and proclaims Matt Cardona as the next coming of NWA Worlds Heavyweight champions. He's traveled the country collecting belts from every promotion out there and now's he's got the top title in all the world. Instead of Billy Corgan's champions resting on their laurels and comfortably defending their title on a YouTube show, his NWA Worlds Heavyweight Champion will travel promotion to promotion, territory to territory, and bless the best of the best out there with a chance to stand opposite the ring with the Real Worlds Champion. Ain't that great? But before Jarrett can say anymore- Cody Rhodes makes his return to the NWA to stare down his former friend. No words are needed to know what he's here for: the Ten Pounds of Gold. On the next episode of NWA Power (that Cardona and Sweet Charlotte conveniently skip because they are out traveling the territories), we get Aldis/Rhodes III on Fite/YouTube won by Cody to firmly establish him as the next contender. Cardona (with Jarrett) agrees to defend Sweet Charlotte against Cody at Impact's Multiverse of Matches show during WrestleMania weekend. Cardona wins again, sending Cody out of the indies on his back just in time for Cody to answer an open challenge from Seth Rollins on night two of WrestleMania 38.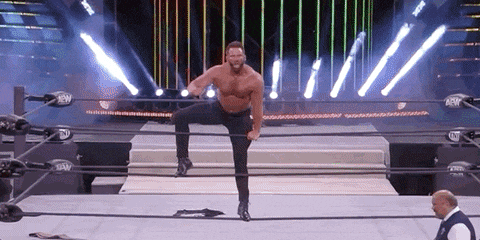 Quixotronic Bullpen Predictions:
Kyle: Nick Aldis - I'd like to be wrong, but why else would they rush an Aldis match other than to get the title back on him right away?
Crockett Cup Tournament
The Background: The Jim Crockett Sr. Memorial Cup Tag Team Tournament started in 1986 and ran for three years through 1988 in Jim Crockett Promotions (eventually purchased by Ted Turner and renamed World Championship Wrestling) with a $1,000,000 prize for the winners. The Road Warriors (Animal & Hawk) won the 1986 tournament by defeating Magnum TA & Ronnie Garvin, Dusty Rhodes & Nikita Koloff won the 1987 tournament by defeating the Four Horsemen team of Lex Luger & Tully Blanchard, and then Luger & Sting won the 1988 tournament by defeating the Four Horsemen team of Arn Anderson & Tully Blanchard. It's actually surprising the Horsemen never won the Crockett Cup. Thirty years later, new NWA owner Billy Corgan announced at the NWA 70 show that the Crockett Cup would return in 2019. Bringing together teams from the NWA, ROH, NJPW, and CMLL, the new tournament saw Brody King & PCO of ROH's Villain Enterprise defeat the Wild Cards (Royce Isaacs & Thom Latimer) to win the modern Crockett Cup and the vacant NWA Worlds Tag Team titles. The Crockett Cup was set to return in April 2020, but the world booked a Dusty Finish and the #quixotine began. Now three years after returning, we'll finally get the fifth annual Crockett Cup.
Fanboy Fantasy - Round 1: In the first round, we already saw the Fixers (#14) shock the internet by defeating the OGK (#3) before the tournament even began in full. In the proper tournament, the NWA Worlds Tag Team Champions La Rebellion (#1) defeat the Play-In winners and last NWA Tag Team Champions before the Lightning One era, the Heatseekers (#16). The father/son team of Luke & PJ, Hawx Aerie (#9) pull of a slight upset by surviving past Odinson & Parrow of the End (#8), though PJ may have already taken too much damage to continue. Strictly Business's Chris Adonis & Thom Latimer (#5) easily defeat Idolmania Sports Management's Gold Rush team of Jordan Clearwater & Marshe Rockett (#12) causing Austin Idol to rethink his promotion of BLK Jeez. The new incarnation of British Invasion, Doug Williams & Harry Smith (#4) gel immediately to defeat Captain YUMA & Rush Freeman of the Ill Begotten (#13). The mentor/mentee team of Matthew Mims & Elijah "the Pope" Burke get revenge when they advance past the "Cardonas" team of Mike Knox & VSK (#11). Another surprise sees Dirty Dango & JTG, the Dirty Sexy Boys (#10) defeat former NWA Worlds Tag Team Champions Aron Stevens & JR Kratos (#7) who finally get in each others' faces over the defeat - they go on to feud with Stevens staying crazy/delusional heel and Kratos as an unexpected face. And finally (and I'm ignoring the late announcement of the team NOW (Hale Collins & Vik Dalishus being the #15 seed) the Briscoes (#2) defeat surprise entrants the Rock n' Roll Express (#15), facing Morton & Gibson once again as they did in the first round of the 2019 Crockett Cup. You shouldn't have a Crockett Cup tournament during the Rock n' Roll Express Farewell Tour and not get them into the tournament.
Fanboy Fantasy - Round 2: In the next round, La Rebellion (#1) continue their run by taking out the already-injured Hawx Aerie (#9). It gets personal with the Nick Aldis's British Invasion (#4) and Aldis' former crew Strictly Business (#5), but after an even-powered match, Smith takes down Adonis to score the win for his team. Da Pope & Mims (#6) defeat the Fixers (#14) in their first match of the night. In the last quarterfinal match, the Dirty Sexy Boys (#10) pull of the upset against the Briscoes (#2) after FTR shows up and interferes to eliminate the Briscoes from the tournament. FTR claims the Briscoes blocked them from entering the tournament, and they book a ROH Tag Team Titles match for Ring of Honor's return at Supercard of Honor XV.
Fanboy Fantasy - Round 3 & Final: In the semifinals, the Dirty Sexy Boys (#10) continue their streak by defeating da Pope & Mims (#6) while the British Invasion (#4) pull off the greatest upset of the tournament by defeating the champions La Rebellion (#1). After that we're down to Doug Williams & Harry Smith of the British Invasion and Dirty Dango & JTG of the Dirty Sexy Boys - Dango & JTG get the job done and defeat the British Invasion to win the Crockett Cup and a future NWA Worlds Tag Team titles shot. Of course, the British Invasion also defeated the champions in the tournament, so they get a title shot in the future as well, but with the Crockett Cup in their hands, Dango and JTG have dibs.
Quixotronic Bullpen Predictions:
Kyle: Strictly Business - As much as I'd love to see the Briscoes get the win after their shocking first round loss back in 2019, I think we'll see someone already Power-based win the tournament. I'd legitimately love to see Dango & JTG get the nod, but I think Strictly Business will get the nod to give reason for them to stick together a little longer.
That's it for our preview and fantasy booking for NWA Crockett Cup 2022.
We'll be back in two weeks with WWE WrestleMania 38 (April 2-3, 2022) and also maybe some combination of ROH Supercard of Honor XV (April 1, 2022), Impact Multiverse of Matches (April 1, 2022) and/or NXT 2.0 Stand and Deliver (April 2, 2022, before WrestleMania night 1). We'll see. It's a lot. But hey, wrestling!
But before that, if you haven't already, please checkout season one of the all-fantasy Quixo booking with WWE 2021 : Quixo-WrestleMania 37, Quixo-Great American Bash 2021, and Quixo-SummerSlam 2021! What's better than some fantasy booking? All fantasy booking.
Thanks for joining us again and be sure to subscribe on Facebook and follow https://www.quixotronic.com/ for more questionable content.