Fanboy Fantasy Wrestletronic: SummerSlam 2021
Updated: Feb 20
With WWE SummerSlam 2021 merely two weeks away, it is finally time to show off my often-threatened Quixo-WWE version of the same event. Same, but very different. I meant to write this more-so in April or even May, but whatever - nothing like a deadline of that actual event approaching. Plus, there was a lot of NBA playoffs and championship games to watch. #BucksIn6.
When I started the Quixo-WWE timeline, it was based on the current roster as of October 2020, just after last year's brand draft. Since then, WWE has released dozens of workers, including 11 of them just this past Friday. While I tried to stick with the roster and include changes (such as removing Zelina Vega after she left WWE while I had her win the WWE Smackdown Women's title at Quixo-WrestleMania 37), that has become nearly impossible at this point. Plus I had some NXT workers move over to WWE that obviously didn't happen either, like Johnny Gargano, Candice LeRae, Adam Cole, and Mercedes Martinez (one of the 11 just released). Obviously the roster is always in flux, but especially given the #quixotine, it's been insane how many people have been let go in the last year. Of course, some of them are clearly ending up in better situations, like Aleister Malakai Black over in AEW.
That was the whole Malakai Black/Cody Rhodes match - in one YouTube clip. That's how you get a guy over, not by having him sit in a closet for months only to return and attack Big E and then release him the next week. That doesn't work.
In theory, I'll start a new Quixo-WWE after the next brand draft and we'll see how that goes. Any way, so far we've had two shows: Quixo-WrestleMania 37 and Quixo-Great American Bash. Please enjoy both to get the whole story, but let's also play a summary of what happened so we can see how we got here to SummerSlam.
Previously on Quixo-WWE...
On Smackdown, the WrestleMania title picture involved Big E, recently separated from the New Day (his family) but able to power through and win the Royal Rumble to face Roman Reigns, the Universal Champion and mob boss leader of his Samoan Family that includes the Usos, their father Rikishi, his female muscle Dora Milaje including Naomi, Nia Jax, and Tamina, the foreigner Seth Rollins, and the advisor Paul Heyman. Roman defeated Big E despite help from both the New Day and even the Usos, proving he is the Head of the Table. With AEW's Kenny Omega kicking open the Forbidden Door, Roman Reigns invited the AEW/Impact champion to Smackdown to create a showcase of the best of current wrestling in the new Great American Bash. The two champions tagged together to face off against Raw's WWE World Champion Drew McIntyre and surprise partner NWA Worlds Heavyweight Champion Nick Aldis. Elsewhere on Smackdown, Samoan Family ally Seth Rollins defeated former acolyte Buddy Murphy, but ran afoul of former brother Jon Moxley at the Great American Bash - Moxley has not been impressed with Rollins bowing down to Reigns. Kevin Owens and Sami Zayn traded the WWE Intercontinental title before losing it in a multi-person match to Aleister Black - with the "real" Black leaving the "real WWE," Black ate the pin in a secondary title scramble match at the GAB, but bonded with AEW's Darby Allin and Sting! The Usos have held onto the WWE Smackdown Tag Team titles so they don't need to feel Don Roman's fury. Zelina Vega defeated Bianca Belair to win the WWE Smackdown Women's title at WrestleMania 37 before contract disputes caused her to drop the belt back to Belair shortly after. Sasha Banks finally defeated former friend Bayley in a Three Stages of Hell match before needing to tag with her and fellow Horsewoman Charlotte Flair against AEW's women's division. The Riott Squad won the WWE Women's Tag Team titles in a match that featured the current champions, Nia Jax and Shayna Baszler, in-fighting and each showing up with a different partner: Jax with Tamina and Baszler with a returning Ronda Rousey. Rousey was then chosen by Bayley to represent the combined Horsewomen team over Baszler.
Over on Raw, Drew McIntyre successfully defended his WWE World title against Royal Rumble runner-up Andrade, while Andrade's fiancé Charlotte Flair also lost to WWE Raw Women's Champion Asuka. McIntyre got dragged into Roman Reigns' Forbidden Door situation and teamed with Nick Aldis in the main event of Great American Bash in winning fashion only for the 2020 men's Money in the Bank holder, The Miz, to cash-in. McIntyre held him back and defeated him, but then the 2021 men's Money in the Bank holder, his WrestleMania opponent Andrade, cashed in right after. With the help of a bunch of Bullet Club interference and a spear from Roman Reigns, Andrade defeated McIntyre to win the WWE World title. Retribution has remained a unit and even captured the WWE United States title when leader Mustafa Ali defeated Ricochet at WrestleMania 37 even though members Dominik Dijakovic and Mia Yim lost to Keith Lee and Mercedes Martinez. The Hurt Business, while losing their WWE Raw Tag Team titles at WrestleMania to the New Day, have been powered by Bobby Lashley's absolute dominance: first in a cage match against Brock Lesnar at WrestleMania 37 and then against Ken Shamrock at the Great American Bash. With the WWE Raw Tag Team titles back around their wastes, Lashley has his eye on the gold.
And finally, there's the Fiend, Bray Wyatt. After disposing of (or collecting?) John Cena at the previous year's WrestleMania 36, Wyatt has since taken both Edge and Randy Orton off the table while also brainwashing both Braun Strowman and Alexa Bliss into his firefly minions. At WrestleMania 37, Wyatt invited AJ Styles into the Funhouse as a way to help Styles deal with his PTSD from being buried alive by the Undertaker the previous year. Wyatt defeated Styles just as he defeated Cena, despite echoes of Cena scream out to Styles to escape while he still could. Styles statistician, Joseph Park, also followed Styles into the Funhouse and became Abyss once again. Nikki Cross and Jeff Hardy, however, took Alexa Bliss and Braun Strowman to the Hardy Compound for an Exorcism match and were able to release Bliss and Strowman from their spell, but what had trapped them now took Cross (reverting her to her Sanity-like ways) and Hardy (reverting to his Willow persona) in exchange. In the end, the Undertaker appeared to dig out AJ Styles, sending him back to the land of WWE, while the other and himself had stayed hidden. With the Forbidden Door open at the Great American Bash, the Fireflies (now also including Bray's brother/trickster Bo Dallas Bo Wyatt), took on the AEW's "pretend cult" the Dark Order, and easily dispatched them. At the end of the Great American Bash, we saw the Undertaker and friends again helping the Dark Order as we get closer and closer to the Wyatt/Undertaker confrontation.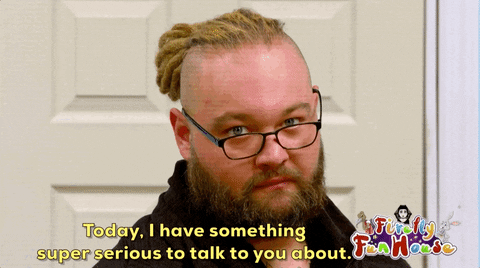 That's the main beats, but again to get the whole story, check out the full cards - how else will you know that Chad Gable beat Baron Corbin at WrestleMania 37?
Who will survive!?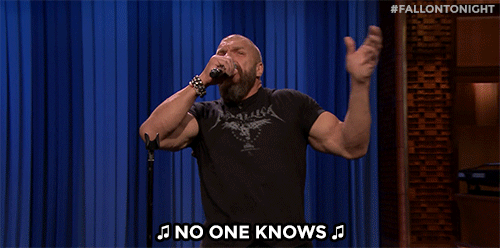 The Raw before Quixo-WWE SummerSlam 2021
John Morrison vs The Miz
Fanboy Fantasy: This is a WrestleMania rematch - there they merely pretended to turn on each other simply to get on the WrestleMania card. Since then, and especially with Miz's bungling of his MITB cash-in at the Great American Bash, Miz finally turned on his friend despite Morrison trying to console him. Due to further bungling by the Miz, their match is relegated to the Raw before SummerSlam. Morrison gets a strong win over the former WWE World Champion.
Your winner : John Morrison
WWE Raw Tag Team Titles Match : Catch Point (Drew Gulak & Matt Riddle) vs Retribution (Dominik Dijakovic & Shane Thorne) vs War Machine (Hanson & Rowe) vs Hurt Business (Cedric Alexander & Shelton Benjamin) ©
Fanboy Fantasy: The Hurt Business, which has NOT broken up in Quixo-WWE, regained the WWE Raw Tag Team from the New Day shortly after the Great American Bash due to interference from the Firefly Funhouse. Because booking is hard for both WWE and Quixo-WWE sometimes, the Hurt Business has to defend in yet another multi-team match against forever bridesmaids Catch Point, also-not-broken-up Retribution, and War Machine who reclaimed their true tag team name during the summer of the open forbidden door. The Hurt Business continues its winning ways and retain their titles hoping to finish SummerSlam off with all the gold.
Your winners, and STILL WWE Raw Tag Team Champions : The Hurt Business
WWE Raw Women's Title Match : Mia Yim vs Asuka ©
Fanboy Fantasy: Asuka has now been champion for over a year since she won the vacant Raw Women's title after the 2020 Money in the Bank show. Mia Yim (who has dropped her fake name like all of Retribution though they are still a unit) won the opportunity for a title match but became just another notch on Asuka's belt who is now getting close to beating her NXT undefeated record (which already beat Goldberg's streak!). Will she do it? Nikki Cross is still out there with the 2021 Money in the Bank briefcase and flanked by Bray Wyatt and the Firefly Funhouse… but Asuka is safe today. But Cross... is ready for Asuka.
Your winner, and STILL WWE Raw Women's Champion : Asuka
The Smackdown before Quixo-WWE SummerSlam 2021
WWE Women's Tag Team Titles Match : Mercedes Martinez & Shayna Baszler vs The Samoan Family (Nia Jax & Tamina) vs Liv 2 Riott (Liv Morgan & Ruby Riott) ©
Fanboy Fantasy: Liv 2 Riott has held onto their WWE Women's Tag Team titles since WrestleMania 37 but are stuck still facing the former champions yet again - Nia Jax is still with Tamina though now both representing Roman Reign's Samoan Family on Smackdown while Shayna Baszler has been teaming with fellow Horsewoman Mercedes Martinez, both teams hoping to bring the titles to their respective groups. Jax and Tamina are able to power their way through their smaller competitors to claim the titles for the Family. It's not even SummerSlam yet and Don Roman is already pleased.
Your winners, and NEW WWE Women's Tag Team Champions : The Samoan Family
Raw/Smackdown King of the Ring Final : Ricochet vs Shinsuke Nakamura
Fanboy Fantasy: Just like in "real life," Nakamura started fucking with Baron Corbin over his crown and title of King of the Ring. Instead of just fighting too many times (as is WWE tradition), a new King of the Ring tournament was started on both brands - Ricochet won the Raw side while Nakamura indeed defeated Corbin in the Smackdown final. Despite being co-brand, Fox called dibs on the finals so we get it on free TV. These guys get a solid 20 minutes but Nakamura is able to defeat the former WWE United States champion to become, officially via tournament, the new King of the Ring.
Your winner, and NEW King of the Ring : Shinsuke Nakamura
Quixo-WWE SummerSlam 2021
WWE Universal Title Match : Brock Lesnar (w/ Kurt Angle) vs Roman Reigns (w/ Paul Heyman) ©
Fanboy Fantasy: Despite Lesnar's loss to the current WWE World Title's #1 contender, Bobby Lashley, back at WrestleMania, Kurt Angle has managed Lesnar to several big matches on the Smackdown brand after moving their contracts from Raw. Lesnar had great matches (and wins) over Chad Gable, Cesaro, and Aleister Black. Last month Lesnar defeated the Usos, Apollo Crews, and WWE Intercontinental Champion Seth Rollins in a gauntlet match to finally get acknowledged by Roman Reigns as the new #1 contender to his WWE Universal Championship, but with a cost presented by his old advocate Paul Heyman: if Lesnar loses his big money match again, that's it. He's done. Roman is done with him and the WWE is done with him and Heyman is absolutely done with him. Lesnar enters accompanied by Kurt Angle while Roman (in a surprising move) is flanked only by Paul Heyman. Lesnar dodges a spear immediately and hooks for a quick F5 but Roman wiggles out. Instead of finisher after finisher, it's a very defensive-based match as each are so familiar with the other at this point. After about 10 minutes and several misses, Roman is able to hit his first Superman punch. Followed by another. And then a spear. And then five more Superman punches. Angle rushes in to protect Lesnar only to take a spear himself and then Roman does the worst: he hits Lesnar with an F5 for the one-two-three. Complete disrespect by Roman and Lesnar is officially retired. Heyman even sneaks into the ring and kicks both Angle and Lesnar in the guts before both flinch and rushes the fuck out. Roman poses. Don Roman is pleased.
Your winner, and STILL WWE Universal Champion : Roman Reigns
Last Woman Standing Match : Charlotte Flair vs Rhea Ripley
Fanboy Fantasy: Since joining Raw after representing NXT in the WWE Women's Tag Team Titles Match at WrestleMania, Ripley has gone back and fourth with Flair trying to avenge her NXT Women's Title lose at the previous Mania. Flair on the other hand has been dealing with her own loss to Asuka at WrestleMania and her fiancé's (Andrade's) loss to McIntyre at the same event. Everything looked up when Andrade cashed in his Money in the Bank contract and won the WWE World Title, but he then distanced himself from her and began dealing in questionable business opportunities taking him away from WWE. Either way, Flair is distracted more than usual and Ripley is not. While the match starts even, Ripley maintains the momentum as the match goes on and on. After 25 grueling minutes, Flair is unable to answer a 10 count and Rhea Ripley is declared the winner.
Your winners : Rhea Ripley
Drew McIntyre (w/ Jinder Mahal) vs Sheamus
Fanboy Fantasy: After losing his WWE World Title to Andrade, McIntyre had several old friends come out of the woodwork supposedly looking to help him out: one was his old 3MB compatriot and returning-from-injury Jinder Mahal, and the other was Sheamus who now remembers their both from the island Ireland-Scotland. Basically take Sheamus's storyline from earlier this year and it's now happening concurrently with Mahal's storyline, but Mahal hasn't turned yet. But no silly swords, just three big men and McIntyre is the prettiest girl at the ball. Sheamus turns first so now they will fight. Sheamus puts up a good fight but McIntyre is able to score the win as Drew and Jinder celebrate. No turn, at least yet. Drew and Jinder should be allowed to be friends for a few months at least. I like the idea of Jinder being aware that he was a bad champion and trying to better himself along with his friend. Former WWE World Champion air guitar!
Your winner : Drew McIntyre
WWE Smackdown Women's Title Match : Naomi vs Sasha Banks vs Bianca Belair ©
Fanboy Fantasy: Naomi and Sasha Banks pulled a classic double-pin on each other when determining Belair's #1 contender so Belair must deal with both of them. Naomi has been working along with Nia Jax and Tamina as Roman's female muscle for the Samoan Family while Sasha Banks has been the solid face veteran, occasionally mentoring Bianca Belair while also dealing with her friend Bayley's attempts to get a Horsewoman vs Horsewoman feud off the ground. Like Flair, Banks has no interest. Naomi is flanked by the new WWE Women's Tag Team Champions Jax and Tamina and they play the referee all match making it practically a 3-on-2 handicap match. Naomi pins Belair while Jax and Tamina keep Banks on the outside, bringing the WWE Smackdown Women's title to the Samoan Family who now have ALL of the Smackdown gold. Don Roman is VERY pleased.
Your winner, and NEW WWE Smackdown Women's Champion : Naomi
WWE United States Title Match : Keith Lee vs Mustafa Ali ©
Fanboy Fantasy: After his win over Dominik Dijakovic and Mia Yim at WrestleMania, Lee has been after WWE United States Champion Mustafa Ali for a championship opportunity, but Ali has become a master of avoiding title matches. The closest Lee could get was a non-title match that Ali forced a count-out victory when Dijakovic and Thorne attacked and manhandled Lee on the outside. Lee was finally able to pin Ali in a 6-Man tag team match along with War Machine against Ali, Dijakovic, and Thorne when War Machine specifically cleared the ring allowing Lee to have Ali all to himself in the ring. As for this match, it's a complete squash. Lee defeats Ali in a minute. It's not Ultimate Warrior against the Honky Tonk Man, but it's not far off. Keith Lee is Raw's new WWE United States champion.
Your winner, and NEW WWE United States Champion : Keith Lee
Adam Cole vs AJ Styles vs Finn Balor
Fanboy Fantasy: After Baylor's return to WWE as once-again a member of the group he created, the Bullet Club, he has made it a point to be the man who walks between brands, working both Raw and Smackdown but assigned to neither. Outside of the situation with Raw's WWE World title, Balor is the main person working the forbidden door within WWE after the Great American Bash as WWE has mostly gone back to ignoring it. His attacks on AJ Styles on Raw have continued and he has also set sights on Adam Cole on Smackdown, clearly focusing on former members of Bullet Club that did not rejoin Omega and the others. The match is a mess as Balor is targeting both, Styles is on a mission to defeat Balor, and Cole is pissed that he was dragged into this at all after finishing up with the Undisputed Era. It easily devolves into lots of big moves and flips and little selling. The Young Bucks make their way through the crowd while Balor has the ref distracted and hit a Super Kick Party on Styles and a Meltzer Driver on Cole amazingly while the ref hears and sees nothing. Balor hits the Coup de Grace on Styles for the win. After the match Balor demands the mic and openly challenges the winner of the NWA Worlds Heavyweight title match coming up a week later at NWA 73 - Bryan Danielson or champion Nick Aldis. Balor wants the forbidden door to stay open forever and the key to it is the NWA Worlds Heavyweight title.
Your winner : Finn Balor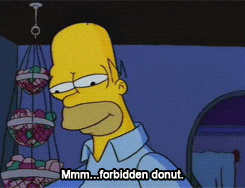 WWE Intercontinental Title Elimination Match : Aleister Black vs Apollo Crews vs Baron Corbin vs Cesaro vs Johnny Gargano vs Seth Rollins ©
Fanboy Fantasy: After Aleister Black's loss at Great American Bash, Seth Rollins demanded a WWE Intercontinental title match as a way to avenge his own loss to former Shield brother Jon Moxley and to redeem himself in Roman Reigns' eyes. Rollins was able to defeat Black and regain the Intercontinental title, sending Aleister down a dark path that may lead out through the forbidden door before it's locked. While Rollins brought more gold to the Samoan Family, Roman still hasn't been seeing eye to eye with him so Roman talked him into defending the title in a 6-man elimination match as a way to definitively prove his worth to the Head of the Table. Aleister gets his rematch while Cesaro, Johnny Gargano, and the former King of the Ring Baron Corbin all get invitations into the match while Roman invites Apollo Crews in as his insurance policy in case Rollins is unable to show his love to the family. Aleister Black is able to show what he's worth by eliminating Baron Corbin first, while Cesaro eliminates a cocky Johnny Gargano second. Apollo Crews is able to eliminate Black third while Cesaro eliminates the champion Seth Rollins next for his second elimination. Cesaro and Crews work each other for the next 10 minutes before Rollins returns and smashes the belt into Cesaro face while the referee is distracted to give Crews the win and the title, keeping the gold for the Samoan Family. But did Rollins show enough love to the Tribal Chief?
Your winner, and NEW WWE Intercontinental Champion : Apollo Crews
Bayley (w/ Becky Lynch) vs Ronda Rousey (w/ Sonya Deville)
Fanboy Fantasy: After Rousey returned at WrestleMania as Baszler's mystery partner, she was sent to Smackdown because of course Fox wants Rousey on their program. This both excited and enraged Bayley because Rousey is one of the greatest has-beens in recent memory. Her words, not ours. When the Great American Bash got set up, Bayley rallied the Horsewomen and when Lynch decided she was still being a mommy at home, Bayley chose the leader of the other Horsewomen to take Lynch's place. While the combined-Horsewomen won, it was due to Bayley saving Rousey's ass - and she has not let her forget it. Bayley needs Rousey to accept that the NXT/WWE Horsewomen are superior. Hell, there's only two of the real ones left despite Rousey taking Sonya Deville under her wing and Baszler teaming with her trainer Mercedes Martinez. Those are fill-in Horsewomen! Rousey of course felt that if Bayley could stop talking for a minute, maybe they can fight about it instead - match made. Rousey is of course flanked by Sonya Deville while Bayley comes flanked by surprise returning Becky Lynch! Rousey is clearly frazzled by the woman that beat her in the main event of WrestleMania 35 but Deville tries to keep her focused. As the match starts, Bayley prances around Rousey taunting her while Lynch mocks Rousey on commentary. Rousey takes a quick swing at Bayley but she is able to dodge it and go for some traditional grapples. After a few minutes Rousey rolls to the outside to regroup - she expected trouble from Lynch or Flair, but not Bayley. Deville is able to pep her up right before Bayley comes flying from the outside for an attack and she rolls Rousey back in. Bayley gets in Deville face while Lynch starts to mock Bayley for wasting time when she could be closing the deal. Bayley slides in but Rousey is finally able to pounce Bayley and barrage her with rights and lefts. Bayley, finally shook, takes a more defensive take on the match but once Rousey is started, she doesn't stop. In time Rousey hooks the armbar and Bayley taps right away. Rousey and Deville celebrate while Lynch slides in and asks Bayley what the hell happened. Bayley, heavily nursing her arm, shoves Lynch hard with her good arm. Lynch checks with the crowd what she should do and its an overwhelming answer - Lynch hooks the Disarmher on Bayley's bad arm until multiple referees rip her off. Becky is back baby! But are any of the Horsewomen on the same page after multiple defeats at SummerSlam? Clearly not.
Your winner : Ronda Rousey
Firefly Funhouse Match : Fireflies (Bray Wyatt, Abyss, & Willow) vs The New Day (Big E, Kofi Kingston, & Xavier Woods)
Fanboy Fantasy: Despite working separate brands (Kofi & Xavier on Raw with the Fun House, Big E on Smackdown), the New Day have made their situation work for their family. Big E didn't win the WWE Universal Title at WrestleMania, but the New Day was able to come together in the main event and they were also able to work together at the Great American Bash against the Bullet Club members the Young Bucks (and the internet rejoiced). Since then, the Hurt Business regained the WWE Raw Tag Team titles from Kofi & Xavier after Bray and his Fireflies set their sights on the New Day. Bray would like to welcome the long-distance family into his Fun House where they can be together again. Together forever. Kofi and Xavier, while not trusting of Bray because, well, duh?, but jump at the chance to work with Big E again despite the brand split. Big E has still been trying to regain his Royal Rumble/WrestleMania momentum, and beating the Fiend could probably do that, right? The New Day's music hits and all three appear on screen in the Firefly Funhouse set. Big E sarcastically asks if it's the forbidden door that they're going through, but Xavier hushes him and says that this is serious! Kofi jumps through the door and they appear in the Wyatt swamp surrounded by Abyss, Willow, Bo Wyatt, Miss Horror in the Bank Nikki Cross, and Bray Wyatt with his arms wide open. Kofi smiles and embraces Bray Wyatt but then can't get out of the hug - he's stuck! He yells for Xavier and Big E to help him out. They grab onto Kofi and try to pull him off but Abyss and Willow finally start moving and attack them and the match is on! Bo and Cross start to come in but the Fiend tells them they're not in this match and they disappear in a puff of smoke because the Fiend is honorable this time. Abyss grabs Big E and they disappear while Willow grabs Xavier and they disappear to parts unknown, leaving Wyatt and Kofi. Wyatt released Kofi and a swampy mossy wrestling ring rises from the ground underneath them. As they trade standard wrestling blows, the Fiend's voice can be overheard echoing - don't you wonder why I've brought you all here? The New Day is old and tired! You need to evolve like us! Don't you know that you only die a hero? You must live long enough to become the villains! Kofi disagrees and goes for a Trouble in Paradise but Wyatt disappears and reappears on the other side of the ring. We cut to Abyss and Big E who are in House of Horrors - Abyss picks up E and throws him through one of the walls, only for E to recover and dive through the wall spear Abyss through another wall. Abyss pulls out a barbed-wire baseball bat, so Big E pauses, thinks about it, and then pulls out a gigantic cartoon mallet. Somebody just figured out the rules of the Wyatt Swamp. Abyss swings and misses, so E returns in kind but connects sending Abyss through another wall and out of the house. The camera tracks Abyss flying through the air as we meet up with Woods and Hardy/Willow off in the barn (which I fully admit I'm probably confusing Wyatt's swamp and the Hardy Compound at this point but whatever). Willow and Woods are mid-grapple when Woods looks up and sees Abyss fly by and remarks oh, so it's that kind of party. After tossing Hardy into a corner of the barn, Woods slaps his hands together and starts glowing with rainbows. A bright shiny unicorn and pancake bedazzled Wrestling ring rises from the ground enclosing Woods and Hardy and it burns Hardy who now has smoke emitting from him. Woods powers up (video game life bars appear on the screen) and he hits a 2K comeback-feature on Hardy sending him to the outside. Hardy hisses and teleports away, leaving Woods to explore the Wyatt Swamp - an Indiana Jones coat and fedora appear on him and he swings off screen. We cut back to Abyss who is picking himself out of the spooky woods when Hardy teleports in, grabs him, and they both teleport to Wyatt's swamp ring where he has the advantage on Kofi. Wyatt headbutts Kofi and Kofi's clothes change to his Air Boom-era clothing in a swampy glitch. Kofi tries to shake it off as the two continue their chain wrestling match of the damned. In a rest spot, Kofi powers up like a Saiyan and is able to convert back to New Day Kofi. The Fiend growls at seeing his powers rejected like that, glitches between Funhouse host, Swamp cult leader, and Husky Harris for a moment before becoming the Fiend again, and the two lock up again. Hardy and Abyss teleport on top of Kofi and hold him down while Wyatt beats on him, head butting him again and changing him to his original Jamaican attire. Mid-beat down, the screen freezes and the code for Up Up Down Down appears entered on the screen and Xavier swings in and attacks Willow and Abyss. Woods isn't able to turn the tide as Abyss and Willow take the advantage while the Fiend silently watches. Kofi is clearly weakened being reverted to his original form. Suddenly the ground shakes and Big E bursts out of the center of the ring now dressed like Arnold Schwarzenegger in Predator except with pancakes instead of bullets/bombs and syrup-filled blasters. He squirts at Abyss and Willow and it again burns them, sending them running. New Day regroups together and tell Kofi that he can do this - Kofi's response can't be fully heard other than the clear Jamaican accent. Woods pulls an elixir out of his Indiana Jones satchel and gives it to Kofi - it restores him to full New Day attire and power, complete with a power up sound effect. But while New Day was powering up, so were the Fireflies. The Fiend rips off his mask to reveal not Bray's face but a dozen tiny snakes. The snakes scream and suck in Abyss and Willow's powers in reddish mist as the two minions drop. This has not been going according to the Fiend's plan. He just wanted more souls for his collection. The Fiend starts to grow larger, scales start popping out, and he starts breathing fire: we're in full Kaiju-mode. The New Day watch as he grows and then nod to each other: they know what to do to win now. They pull out morphers because it's mother fucking morphing time. Kofi becomes a non-copyright infringing green ranger, Xavier a white ranger, and Big E a pink ranger. Now fully-powered, Kofi pulls out a flute and calls the New Day Zords! They immediately combine into a New Day Unicorn Megazord and the beasts grapple! The House of Horrors and other swampy buildings are all destroyed as they fight. There's fire and pancakes everywhere. Finally, the New Day Zord poses, powers up, and blasts the Fiend with a rainbow of positivity out of its horn, and the Fiend screams. I repeat: the Fiend screams. The Fiend shrinks and reverts back to Bray. He grabs the warm out Abyss and Willow and teleports away. The New Day has won! Perfect! Rainbows shoot out of the Zord and the swamp starts the clean up, flowers and birdies and nice stuff starts popping up. The Power or Positivity has saved the day!
Your winners : The New Day
WWE Smackdown Tag Team Titles Match : Kevin Owens & Sami Zayn vs The Usos (Jey & Jimmy Uso) ©
Fanboy Fantasy: Kevin Owens has been circling Roman Reigns and the WWE Universal title off and on since Roman won the title last year. After trading the WWE Intercontinental title back and forth with Sami Zayn before WrestleMania, Owens was able to gain a title shot at Roman at Money in the Bank, but due to the Samoan Family was unable to defeat Roman. The next month at the Great American Bash, Owens fought alongside Chad Gable and Daniel Bryan in a losing effort against AEW's Death Triangle that saw Pentagon Jr pin Daniel Bryan, causing him to leave WWE. With Owens unsure of his next move, his old friend Sami Zayn had the good news - they need to work together! Owens, much like Sami, is being held down by both the Family and the WWE Universe at large. Owens tells Sami that he can take his conspiracy theories and shove them up his ass. On following episodes of Smackdown, Zayn gets a hold of a WWE Smackdown Tag Team contract (via not so great methods) and signs his name and forges Owens name. Done! The fact that FOX's cameras recorded Zayn forge the name is meaningless - WWE title match contracts are absolutely meaningless but somehow binding. At SummerSlam, Zayn comes out alone but reassures the crowd and the referee that his good friend Kevin Owens is right behind him and that they will be the new tag team champions. The Usos enter and manhandle Zayn for the first several minutes as he fights alone. Amazingly Zayn is able to kick out of every pin attempt while the crowd gets more and more on Zayn's side. The Usos bust Zayn open and we now finally have blood on the mat while Zayn is now openly pleading at the entryway for Owens to help him. After hitting the Samoan Drop/Diving Splash combo, Owens music hits (causing the Usos to accidentally break their pin attempt) and Owens rushes down to the ring. Knock down to Jey. Knock down to Jimmy. Kick and Stunner to Jey! Kick and Stunner to Jimmy! Owens pulls Zayn over Jimmy while Owens covers Jey for a double 1-2-3. New champions! The Samoan Family had all the gold for maybe an hour! The cameras cut to Roman Reigns, Rikishi, and Paul Heyman in the back as Roman gives Rikishi a look of disgust at what his boys did, or more-so what they didn't do for the Family. Without a word, Roman leaves the arena, leaving the rest of the Samoan Family to wonder - what will their Tribal Chief's next move be?
Your winners, and NEW WWE Smackdown Tag Team Champions : Kevin Owens & Sami Zayn
WWE World Title Match : Bobby Lashley (w/ the Hurt Business) vs Andrade (w/ the Bullet Club) ©
Fanboy Fantasy: Drew McIntyre held the WWE World Title from the empty WrestleMania 36 after defeating Brock Lesnar, through his first WrestleMania defense against Royal Rumble runner-up Andrade, through to a huge inter-promotional show that saw him team with the NWA Worlds Heavyweight champion Nick Aldis to defeat Smackdown's WWE Universal champion Roman Reigns and AEW/Impact World champion Kenny Omega. Unfortunately, the night ended with not one, but two Money-in-the-Bank cash-ins: The Miz, who still had the briefcase he won from Otis Dozovic, in an unsuccessful attempt, and Andrade, who's current briefcase and cash-in after two matches was just too much for McIntyre. Andrade walked out with the WWE World title - only to show up not on Raw, but on AEW Dynamite the next week with the WWE title. Andrade and Omega showcase their collection of all the major American titles on TNT before the WWE title was quickly blurred out - Jim Ross had gotten word that WWE's lawyers were watching and wanted their property back. Due to *something something lawyer contracts legal something something*, Andrade was able to take his newly won WWE World title and jump ship to AEW with the title. He and Kenny Omega will collect the rest of the world's wrestling titles (Omega already has the AEW, Impact, and AAA titles while Andrade already has his sights on the NJPW title since Omega is still "banned" from entering Japan) and then face each other to see who the ultimate champion will be - on AEW television of course. On WWE television, a completely-original battle royal was set up to determine who will face Andrade at SummerSlam (where he is still contractually obligated to defend his title) and bring the WWE World title back home because they must bring it home. The final four end up being Sheamus, Jinder Mahal, Bobby Lashley, and former champion Drew McIntyre. After McIntyre eliminates Sheamus, Lashley is able to power through and eliminate both Jinder and McIntyre at the same time, earning his spot to bring the title back. With the forbidden door wide open, MVP was able to discuss his and Lashley's pre-Hurt business as the Beat Down Clan with Impact Wrestling - they won the Impact World title there together, and the Hurt Business is even stronger, so Andrade can bring his supposed friends in Kenny Omega and whatever Bullet Club cronies he wants, it won't matter. It is the All-Mighty Bobby Lashley's destiny to win the WWE World title at SummerSlam. And after he has the gold that the Hurt Business so deserves, he's going to slam Andrade's ass with the Forbidden Door. As the two make their entrances, Chris Jericho and Jon Moxley, both former WWE and AEW champions, are shown in the crowd, though Moxley's name is listed incorrectly as "Dean Ambrose," while NWA Worlds Heavyweight Champion Nick Aldis and his future opponent Bryan Danielson are also shown in the crowd. Lashley enters with the entire Hurt Business while Andrade enters with Kenny Omega, Don Callis, and the already-interfered Young Bucks as well as independent security. Omega and Callis try to join commentary but every time they get a mic in dies after a few seconds while MVP laughs at them. Lashley and Andrade, while a mix in styles, have a hell of a match and go for a solid thirty minutes. Alexander and Benjamin are able to contain the Young Bucks while Omega and Callis' dealing with the WWE production team is enough to distract them. The Good Brothers show up out of the crowd but are held back by the new WWE Smackdown Tag Team champions Kevin Owens and Sami Zayn as well as the new WWE United States champion Keith Lee. Their brawl finally leads the Young Bucks, Omega, Callis and Alexander/Benjamin all to be removed from the ring as Andrade and Lashley still go. With everyone clear, the two go for a few more minutes before Finn Balor appears with a chair and takes out the referee followed by a chair shot to Lashley and then to Andrade! Balor beats both men until Drew McIntyre's music hits and he makes the save by hitting a fast Claymore on Balor tossing him out of the ring. McIntyre checks both men who start to stagger up as McIntyre helps the referee. Lashley is able to hit a spear on Andrade in time for the referee to count 1-2-3! Lashley has pinned Andrade and brought the WWE World title back to Raw! McIntyre takes the belt from the timekeeper and hands it over to the new champion and raises his hand as the Hurt Business and other WWE workers rush from the back to hoist Lashley upon their shoulders. Men from both brands celebrate though noticeably absent are members of the Samoan Family. Don Roman… is not pleased.
Your winner, and NEW WWE World Champion : Bobby Lashley
Credits.
Fade out.
Fade back in.
Epilogue: The New Day have sent their NewDayZord away and are shooting rainbows out of their fists changing the swamp into a colorful video game field. There's flowers and waterfalls and animated birds and just think of Toon Town from Who Framed Roger Rabbit and you'll get the idea. You've seen New Day's whole schtick. Big E finally places enough pancakes on the ground in the shape of the Undertaker's symbol that the Undertaker finally appears. But, he's not alone: with him are Edge, John Cena, Randy Orton, Braun Strowman, and Alexa Bliss.
"You know, you could have helped us during," Big E starts blinking "...all of that. All of what we just did. All of that."
"Yeah, you sent AJ back, but why not the rest of you?" asks Kofi.
The Undertaker is not one for much explaining, but offers "Boys, we've been biding our time for the right moment - for now."
"We knew you could do it, anyway!" Edge adds with Orton nodding behind him.
"Fine, fine," Xavier says. "If you've been hiding here this whole time, why didn't Bray find you already?"
"Because," John Cena calmly added, knowing his comedic timing, "he can't see us."
*cue canned laughter*
"This epilogue is almost over guys - what do we do next?" Big E asked, glancing at the camera.
"He's not Bray anymore - he's only the Fiend." Alexa Bliss starts in he best Buffy the Vampire Slayer pose. "Undertaker will take care of what he's become, and I'm going to save my friend once and for all."
You're welcome? I'm sorry.
That's mostly it for this run of Quixo-WWE as my plan is to start anew once the brand draft happens again in October-ish. But of course, I've accidentally mapped this timeline out to WrestleMania 38 because obviously that's where The Fiend vs The Undertaker has been penciled in this whole time. And what of the Horsewomen vs Horsewomen feud that Bayley wants, no needs so bad? Will the Hurt Business stay good guys (and remain a unit?) since they saved WWE, or will the acclaim go to their heads? Will the Forbidden Door stay open, or is it closed forever now that WWE has it's World title back? What of Andrade and Kenny Omega's plans over in AEW? Is the NWA Worlds Heavyweight title truly the forbidden key to the Forbidden Door? Yeah, I guess I'll probably be writing at least one more of these with this timeline... until next time, dear reader.
We'll be back in two weeks with the "real" and far inferior WWE SummerSlam 2021 and NXT Takeover 36 double-preview and double-fantasy booking, and a few weeks later with AEW All Out 2021.
Thanks for joining us again and be sure to subscribe on Facebook and follow https://www.quixotronic.com/ for more questionable content.